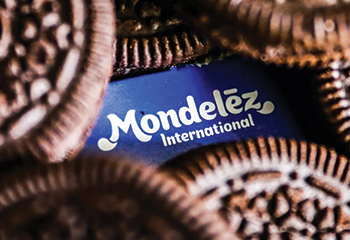 Mondelez: reshaping its portfolio
Food and beverage giant Mondelez International has entered into definitive agreements to sell its developed-market gum business in the US, Canada and Europe to Perfetti Van Melle Group, a leading European gum and confectionery maker for a headline purchase price of $1.35 billion.
Following the deal, which was sealed at an amount which is 15 times equivalent to estimated current year Ebitda, Mondelez said it would continue to operate its gum business outside of the US, Canada and Europe, led by its Stride brand in China, said Mondelez International in its statement.
The divestiture advances the company's portfolio reshaping strategy, as outlined at its Investor Day in May, enabling greater focus on growth and reinvestment in its core chocolate, biscuit and baked snacks categories.
The sale to Perfetti includes manufacturing facilities in Rockford, IL and Skarbimierz, Poland and the gum brands Trident, Dentyne, Stimorol, Hollywood, V6, Chiclets, Bubbaloo and Bubblicious in the US, Canada and Europe, as well as the European candy brands Cachou Lajaunie, Negro, and La Vosgienne.
The maker of Kraft and Oreo branded products, Mondelez has a major presence in the region through its manufacturing plants in UAE, Saudi Arabia and Bahrain.
Mondeléz International Chairman and CEO Dirk Van de Put said: "As we continue progressing our Vision 2030 focus and acceleration strategy, doubling down on our core snacking categories, we are pleased to transition our developed market gum business to a values-led, family-owned company whose portfolio is a strategic fit, and where our brands and people can thrive."