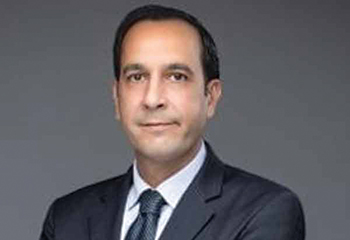 Mohamad Sabra
Cisco has launched Wi-Fi 6 for small and medium businesses (SMBs), the latest addition to its portfolio of products purpose-built for smaller enterprises.
The offering showcases the best of Cisco's innovations, reliability, and security, without the complexity required in larger networks.
Mohamad Sabra, SMB Lead, Middle East and Africa at Cisco, said: "Across the Middle East, countries are continuing to take strides to diversify and grow their economies. A common trend is a need to nurture SMBs as an engine for long-term growth. We understand that a one-size-fits-all approach does not work with technology. This is why at Cisco, we offer solutions that cater to SMBs, and they can be easily bought, self-installed, and managed. Our solutions can also be delivered."
According to the International Monetary Fund, SMBs dominate the business landscape in the Middle East and North Africa region. These enterprises account for more than 90 per cent of the region's businesses and, in some countries, contribute as much as 50 per cent of employment and 70 per cent of GDP. To offer SMBs new opportunities through technology, Cisco Business Wireless portfolio enables customers the benefits of upgrading to Wi-Fi 6, which include: more available throughput, and faster speeds for devices, enable new applications and customer experiences. 4k video is the norm, from immersive streaming content to social media, and in business collaboration and conferencing tools, enabling face-to-face in the new hybrid world.