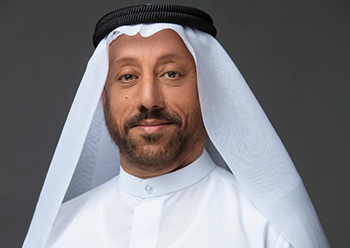 Abdullah Sulatn Al Owais
The Expo Centre Sharjah (ECS) has announced its events calendar for 2023, which includes 49 economic, commercial, and cultural exhibitions, an increase of 23 per cent from the 40 events held in 2022. The calendar also features events to be hosted by its affiliate centres in Khorfakkan and Al Dhaid.
The Expo Centre Sharjah emphasised that the 2023 calendar has never been more special and distinctive, as it includes eight exhibitions and conferences to be organised in Sharjah for the first time.
The new exhibitions will not only enhance Sharjah's position as a preferred global destination for hosting large and important events and specialised exhibitions, but will also solidify ECS's leading position in the exhibition and conference industry in the region.
The new exhibitions include the 1st UAE Schools & Nursery Show, the Edilsocial Expo, the International Conference on Language, the Big Shopper Sale, the Arab Rubber Expo, the Roto-Moulding Trade Expo, and PU Tech, all of which will be held at the ECS. The Mango Festival, however, will be hosted by Expo Khorfakkan.
Abdullah Sultan Al Owais, Chairman of the Sharjah Chamber of Commerce and Industry and Chairman of the Expo Centre Sharjah, stated that the ECS's 2023 events calendar has been carefully planned to reflect the improved investment climate in Sharjah and enhance the emirate's business environment.
Al Owais added that the calendar aligns with the vision of His Highness Dr. Sheikh Sultan Bin Mohammed Al Qasimi, Supreme Council Member and Ruler of Sharjah, and is in line with the emirate's economic development goals, promoting sustainability and stimulating the economy as part of the developments in the UAE's national economy. He also emphasised that the calendar has been designed to support the major activities, events, and economic exhibitions that are contributing to the momentum of the UAE's economy.
Saif Mohammed Al Midfa, CEO of the Expo Centre Sharjah, said that the introduction of new exhibitions to the 2023 calendar is a result of the ECS's exceptional development in logistics services, made possible by the support of the Sharjah Chamber of Commerce and Industry and the strategic visions.