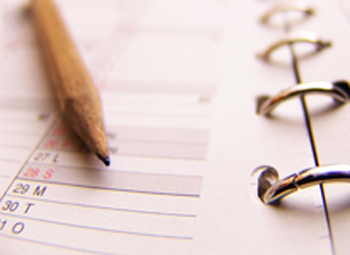 16th Annual GPCA Forum
December 6 to 8, 2022
Building on its reputation as the renowned gathering of global and regional chemical leaders in the Arabian Gulf, the forum will provide unparalleled thought leadership and networking opportunities.
Hilton Riyadh Hotel & Residences,, Riyadh, Saudi Arabia
The Arab International Cybersecurity Summit (AICS)
December 6 to 8, 2022
AICS will serve as the largest convention, in the region, for government regulators, industry professionals and solution providers to discuss and devise strategies to secure their cyber and IT infrastructure.
Exhibition World Bahrain, Bahrain
SIAL MIDDLE EAST 2022
December 6 to 8, 2022
The SIAL Middle East is recognised as the fastest growing food, beverage and hospitality event in the Mena region.
Abu Dhabi National Exhibition Centre, Abu Dhabi, UAE
SteelFab 2023
January 9 to 12, 2023
SteelFab caters to the entire gamut of auxiliary segments of the fabrication industry in a much-focused manner through its special segments such as Power Tools, Machine Tools, Welding & Cutting and Tube & Pipe..
Expo Centre Sharjah, Sharjah, UAE
Future Minerals Forum 2023
January 10 to 12, 2023
The Future Minerals Forum will convene the global mining industry to a conversation about the regions encompassing the Middle East, North and East Africa and Central Asia.
King Abdulaziz International Conference Centre, Riyadh, Saudi Arabia
Water Expo & Forum
January 16 to 18, 2023
The Water Expo & Forum facilitates business partnerships between the public and private sectors to enable innovation and sustainability in water projects across the region.
Adnec, Abu Dhabi, UAE
Intersec Dubai
January 17 to 19, 2023
The 24th edition of Intersec will unite the industry and accelerate conversations to explore strategies and source technologies for the challenges faced by global security leaders and professionals.
Dubai World Trade Centre, Dubai, UAE
Light Middle East | Intelligent Building Middle East
January 17 to 19, 2023
The region's premier exhibition, conference and awards for lighting, design and technology, and Intersec, the world-leading emergency services, security and safety event, will now run side-by-side.
Dubai World Trade Centre, Dubai, UAE
Trans Middle East 2023
January 24 to 26, 2023
Trans Middle East continues to be the biggest and longest established annual Container Ports and Terminal Operations Exhibition and Conference in The Middle East.
Mövenpick Grand Al Bustan Dubai, UAE
Medlab Middle East 2023
February 7 to 9, 2023
Medlab Middle East provides a platform for both the laboratory and general healthcare industries to reconnect and do business face-to-face.
Dubai World Trade Centre, Dubai, UAE
Breakbulk Middle East (BBME) 2023
February 13 to 14, 2023
BBME is all set to bring the region's breakbulk and project cargo service providers under one roof.
Dubai World Trade Centre, Dubai, UAE
IDEX
February 20 to 24, 2023
IDEX is the only international defence exhibition and conference in the MENA region demonstrating the latest technology across land, sea and air sectors of defence.
Abu Dhabi National Exhibition Centre, Abu Dhabi, UAE
Intersolar Middle East Conference
March 6 to 8, 2023
Renewables and energy storage at MEE is the largest gathering of solar and renewable energy industry professionals in the Middle East & Africa.
Dubai World Trade Centre, Dubai, UAE
Saudi Plastics & Petrochem 2023
March 7 to 10, 2023
This is the largest event of the year in the Kingdom of Saudi Arabia, aspiring to bring innovation and sustainability to the plastics and petrochemicals industry in the Kingdom.
Riyadh International Convention & Exhibition Center, Riyadh, Saudi Arabia