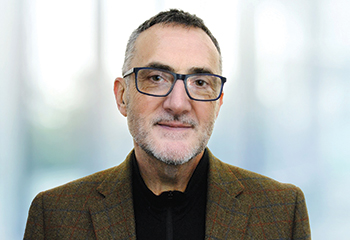 Bill Denbigh
As we usher in the new year, great supply chain leaders take the time to reflect on what took place in 2022 to help them improve their warehouse management in 2023. Before I dive into the trends in warehouse automation, I think it would be helpful to summarise the basics around warehouse automation and why so many organisations are trying to navigate this increasingly complex field that has promised to drive the best business results.
Warehouse automation is defined as a system that either replaces a task performed by a labourer or enhances a labourer's effectiveness, in both cases through the application of technology.
Although the term automation might suggest robotic arms and conveyor belts, warehouse automation can be something as basic as implementing a warehouse management system (WMS). For example, in a warehouse where associates manually enter and track inventory in a paper ledger or electronic spreadsheet, the implementation of a WMS to track the inventory through barcode scanners is considered adopting a form of warehouse automation.
There are many different warehouse automation options available with different levels of cost, complexity and benefits. As mentioned in the above example, manually operated warehouses extensively using paper-based systems will view some seemingly basic levels of automation, like handheld barcode readers and wireless communication systems tied into a warehouse management system as a huge step. More mature warehouses will be investing in heavy equipment and robotics and evaluating automated storage and retrieval systems (AS/RS), autonomous vehicles (AGVs), vertical lift modules (VLMs), automated mobile robots (AMRs), and high-volume sortation systems (like carousels). These warehouses may also be considering automating the picking process by incorporating lighter technologies like wearables, pick-to-voice and pick-to-light.
FIVE TOP TRENDS
The next major advancement in the warehouse will be a combination of old, new and refactored technologies that will add huge benefits to efficiency, usability and accuracy. Below are the top trends in warehouse automation we are seeing in the industry.
1. WAREHOUSE EXECUTION SYSTEMS
One trend in warehouse automation, especially for facilities that are highly automated, is the need for a system to coordinate labour and equipment. A WES manages the workflow and optimises activity in the warehouse — a WES cannot operate without a WMS; it layers on top of the WMS and adds efficiency and direction to the work within the warehouse.
Now, it's very important to realise that a WES is not a warehouse management system (WMS) or a warehouse control system (WCS). Today, a WMS is largely a system of record – it tracks and records where everything is in the warehouse and reports on the activity done to move things around in the warehouse. It tells the material handlers where to get things or where to put things, but that is generally where the technology ends.
A WCS is used to orchestrate the flow of activity for automation and coordinate material handling sub-systems such as conveyor belts, carousels, scales and sorters. A WES can be involved in managing the flow of work inside the automated parts of the warehouse, but a modern WES is far more focused on the human side of the warehouse and managing your material handlers for optimum efficiency.
2. MULTIMODAL WAREHOUSING
Another trend in warehouse automation is a multimodal order picking solution which combines existing warehouse technologies such as voice, visual cues and video in ways that removes key steps in the current order picking flow the warehouse worker follows. In essence, streamlining the process to make it faster, more adaptable and more accurate.
3. EXOSKELETONS
Notably the most unusual emerging trend in warehouse automation is a new item in personal protection equipment (PPE), namely personal exoskeletons. These are interconnected back and knee supports with pressure alarms connected to the joints. These exoskeletons are designed to fulfill two roles. The first role is to assist warehouse personnel with lifting boxes and cartons and the second role is to fire an alarm when the device detects a user attempting to lift more than the recommended weight carton.
4. LABOUR MANAGEMENT
In addition to labour shortages and rising costs, it will be especially important for companies to focus on how they manage their people. Automation will play a significant role; according to PwC, up to 30 per cent of all jobs could be automatable by the mid-2030s.
This shift will present an opportunity for companies to focus on employee development and upskilling. As employees are increasingly asked to work with new technologies, it will be important for companies to provide new types of training and create more opportunities for employees to add value. Future employees will contribute to a more agile and innovative workforce.
5. NEXT-GENERATION ROBOTICS
The final trend in warehouse automation is next-generation robotics. These technologies include collaborative robots, which can work safely alongside humans; mobile robots, which can move autonomously to various locations within a facility; and cloud-connected robots, which can be monitored and controlled remotely. These AI-driven tools can reduce labour costs, improve safety and compliance, and increase accuracy and efficiency in physical environments.
LOOKING AHEAD
Regardless of where your organisation is at on the warehouse automation spectrum, the rising cost of labour, the growth of e-commerce and customer demands are making some of these trends in warehouse automation a necessity. A recent Interact Analysis report showed the mobile robot market is expected to grow from $3.6 billion in 2021 to $18 billion in 2025. If you are challenged by efficiency, productivity, labour and space in your warehouse, then you need to begin your automation journey. n
Link to the website: https://www.tecsys.com/