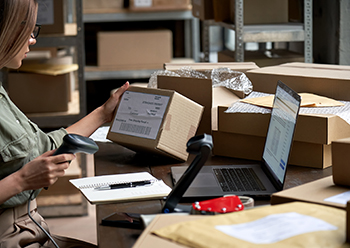 The global Radio-Frequency Identification (RFID) market is experiencing remarkable growth, with projections showing an increase from $16.83 billion in 2022 to $39.30 billion by 2030, says a new report.
This impressive expansion reflects a Compound Annual Growth Rate (CAGR) of 11.2% during the forecast period, says ResearchAndMarkets.com's 'RFID Market Forecast to 2030' report.
In the Middle East & Africa, companies are embracing RFID technologies for cashless payments. Fun City, a division of the Landmark Group, implemented the Parafait RFID cashless solution across its Middle Eastern locations in October 2022. Over 4,000 Lumin RFID readers were deployed at Fun City, enabling visitors to tap their game cards and engage in various activities. These technological advancements are driving the adoption of RFID technologies and fueling market growth in the Middle East & Africa.
RFID technology is playing a pivotal role in enhancing baggage handling processes at airports by automating various manual tasks, including baggage check-in, loading onto and unloading from airplanes. This automation translates into reduced wait times for passengers, significantly improving the overall travel experience. A notable example is Delhi Airport's introduction of RFID-enabled tags, allowing passengers to receive real-time information about their luggage. Travellers can now track when and on which baggage belt their check-in luggage will arrive at the terminal. These benefits are driving the adoption of RFID technologies within the airline industry.
Meanwhile North America is a hub for RFID market players such as SML Group, Impinj, and HID Global Corporation (part of Assa Abloy). These companies are continuously expanding their product offerings and innovating solutions for their customers. For instance, HID Global Corporation acquired Vizinex in May 2022, strengthening its portfolio of high-performance passive RFID tags. Such investments by key market players are fueling the growth of the RFID market in North America.
European companies are extending their geographical footprint. Identiv inaugurated a new manufacturing plant in Europe in February 2023, enhancing its global presence with a competitively priced specialty UHF product portfolio. The company has also established a strategic partnership with Trace-ID to provide top-notch specialty and industrial UHF RFID to European manufacturers. The expansion efforts of domestic and global RFID market players across Europe are propelling the market's growth in the region.
Prominent companies in the RFID market include Zebra Technologies Corp, Assa Abloy AB, Honeywell International, Omron Corp, Siemens AG, MIWA Lock Co, Impinj, dormakaba Holding, Bar Code India, and APK Identification.