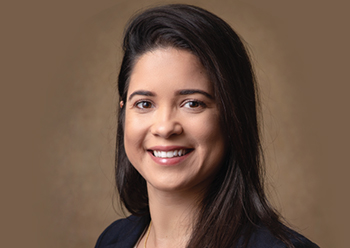 Silva Ferrao
Foulath Holding, a world-leading local iron and steel group, announced the promotion of, Gabriela da Silva Ferrao, to General Manager, Raw Materials at Bahrain Steel. The recent announcement is in line with the Group's commitment to empowering women throughout the organisation and providing continuous opportunities for internal growth and development, the company said.
Supported by her four years of experience at Bahrain Steel, Silva Ferrao in her new position as General Manager, Raw Materials, will report to the Group CEO. Silva Ferrao's main responsibility is to manage the procurement of iron ore for Bahrain Steel's pelletizing plants.
Commenting on the promotion, Dilip George, Group Chief Executive Officer of Foulath Holding, said: "Gabriela's appointment as GM raw materials is another evidence of our commitment to support women career advancement. Ms. Gabriela joined the company in 2019 and has advanced through progressively more responsible positions in the raw materials department, where she has played a key role.