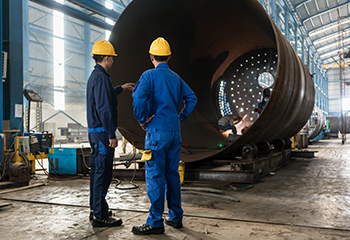 The world manufacturing value add rose by 20 per cent from 2020 to 2021
The industrial and manufacturing world has seen significant change over the past few years, and the impact can be best seen in the data. According to a new global technology intelligence firm ABI Research report, the world manufacturing value add rose by around 20 per cent from 2020 to 2021 to reach more than $16 trillion.
"Furthermore, the five largest manufacturing verticals are automotive, computer and electronic, primary metal, food, and machinery (in that order). Together they total a sizeable 51 per cent of global manufacturing revenues. The 'Big 4' manufacturing countries (China, the US, Japan, and Germany) continue to total over half of the world's manufacturing revenues," said James Prestwood, Industrial and Manufacturing Technologies Research Analyst at ABI Research.
The largest manufacturing companies globally remain a mix of petroleum refining, mining, electronics, and automotive. However, nine out of the ten biggest factories in the world are automotive manufacturing plants, notably the Volkswagen Wolfsburg plant, Hyundai's Ulsan factory, and Kia's Hwaseong plant. In fact, five of the top ten plants are Kia factories.
Despite this, the automotive market is not dominant in digital transformation expenditure. Interestingly, in the US, out of the six Capex spends measured (machinery and equipment, computers and peripheral data processing equipment, software purchases, data processing, and other purchased computer services, communications services, and professional and technical services), the automotive industry was only the top spender for three of these. The other three were dominated by the chemical manufacturing industry, where Dow, Exxon Mobile Chemical, and Dupont are some of the largest players.