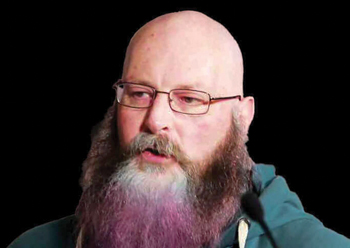 Chris Roberts
Event attendees at Black Hat MEA 2022 got the chance to hear testimonies about cybersecurity and its implications from an exciting line-up of world-renowned speakers from leading companies including CISOs of Boom Supersonic Chris Roberts.
Here, Roberts, gives key questions for businesses to consider for their cybersecurity needs. Excerpts from his speech at Black Hat Middle East and Africa 2022:
• Do you have a firewall?
• Is it out of the shrink wrap and turned on?
• Is it configured for your needs?
• Stop believing that security can be 100% secure.
• Stop thinking that its hacker proof.
• If the very first time you have tested your incident response planning, is when you get breached. That's not cyber security.
How many of you are inside organisations or working with companies that simply don't know where all of your assets are, don't know what's on them, don't know who has access to them and don't know what that purpose is? Buying new technology doesn't fix that. Taking a step back and looking at it differently will help. Take a look at how we can change our views on the security. Challenge what's out there.
When you talk to a vendor, start by asking them about the worst case scenario. Start asking them what happens if something occurs, what happens when the software goes in? What happens with the challenges? What happens if I get breached? Are you next to me as a true partner or are you going to stop blaming somebody else?
We have to challenge the very industry itself to change, because it's going to take every single one of us to do it. We have to get better at talking with each other, not at each other, but with each other.
Excerpts from Black Hat Middle East and Africa 2022.