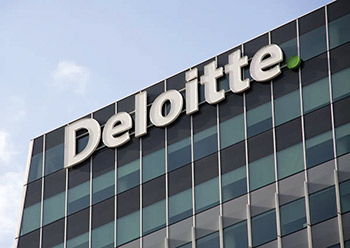 Experts highlighted the importance of leveraging technology
With the global autonomous vehicles market topping $1.65 billion and UAE planning to test self-driving vehicles, a session at Expo 2020 Dubai addressed the importance of the era of multimodal mobility and the emerging customer demands.
The session 'Lead the path to autonomous mobility' noted that Dubai's Autonomous Transportation Strategy calls on 25 per cent of trips to be driverless by 2030.
Shahzeb Memon, Vice President and Global Head of TaaS at SWVL, identified three main challenges for the future of mobility: access and reliability, safety, and the costs of inefficient operations.
During his speech, he said: "These mobility challenges need to be tackled in a smart and efficient manner, focusing on the daily commute, order in travel, and technology for end-to-end transportation services. With SWVL, we provide an on-demand, self-optimising, supply agnostic, and asset-light mass transit solution. This is packaged into a suite of cloud-based software that can be used by corporations, educational institutions, and transit agencies."
SAP had hosted a day-long event which brought together Honeywell, the industrial software company that delivers industry-specific solutions, SWVL, a Dubai-based provider of transformative mass transit and shared mobility solutions, Bee'ah, the region's leading sustainability pioneer, and SAP's partners – Deloitte and Google Cloud – to discuss on how to leverage technology to build, deliver and operate a smart, human-centric city.
Aligned with Urban & Rural Development Expo Week, SAP organised the Smart and Human-Centric Urban Development Day with the overall objective of providing insights on the importance and how to leverage technologies in the future of urban development, enabling attendees to discover and exchange ideas on how digital can provide a competitive advantage.
In the opening speech, Dr Mark A Smith, MD for Capital Projects at Deloitte Middle East, highlighted the importance of the data-driven digital lifecycle of projects and said: "The organisations who get technology and digital transformation right becomes a true differentiator in the industry with 5-30 per cent productivity increase."
Following the event's theme, Kashif Siddiqui, SAP CX Expert, shared how future cities are built on trust and delivering seamless customer experience. Dr Selda Konucku, leading Honeywell Connected Building Business for Meta region, said: "We believe that smart building insights play a crucial role in improving the overall building performance and enhancing the quality of life for occupants/visitors."