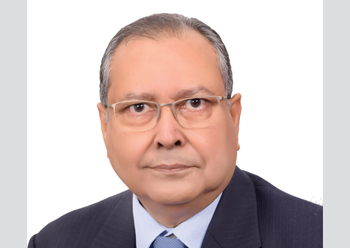 Zaman
Wemzer Industries, a European aftermarket spare parts company founded in Romania, made its debut in the UAE for the first time at Automechanika Dubai with 10,000 stock-keeping units.
Wemzer's participation marks the company's first entry into the automotive market at a time when Dubai witnesses an 'engine for growth' for the global automotive industry. In the Middle East, the vehicle parts market is predicted to increase to 27 million units by 2023, according to research firm Aranca, and this will lift the value of the aftermarket to $18.5 billion, up from $15 billion in 2018.
Recent projections by TechSci also estimate revenues rising to almost $40 billion for the automotive components sector by 2024. This expected rise will come from the addition of 4.3 million vehicles to the existing fleet of 92 million active vehicles in the region, many of which will eventually require replacement parts.
"The Automechanika event in fact marks Wemzer's official launch in the automotive market. It is the most important B2B trade fair for IAM in the Middle East," said Amin Zaman, Managing Director, Wemzer Industries.
"We are looking forward to showcasing our product lineup that caters to various car brands and to share the Wemzer story with our customers and industry stakeholders," added Zaman.
With more than 10,000 stock keeping units (SKUs) that address most Japanese, Korean and American passenger cars as well as commercial vehicles, Wemzer products are designed and manufactured to the highest quality standards and are fully compatible with the original manufacturer's specifications. Wemzer's product quality attributes are carbon free and fully ceramic.
Wemzer embraces technology and digitisation at its foundation and through-out its supply chain. Practically, E-Com, last-mile delivery and immediate fulfillment and smart logistics are foundational elements the company is continuously optimising internally and in partnership with global industry leaders.
The company is geared to develop a distribution network in Africa, Central Asia and the Middle East by mid-2022. Its presence will then be extended to Europe, Latin America, the CIS and South East Asia. Wemzer applies very thorough procedures to identify its manufacturing partners around the world.