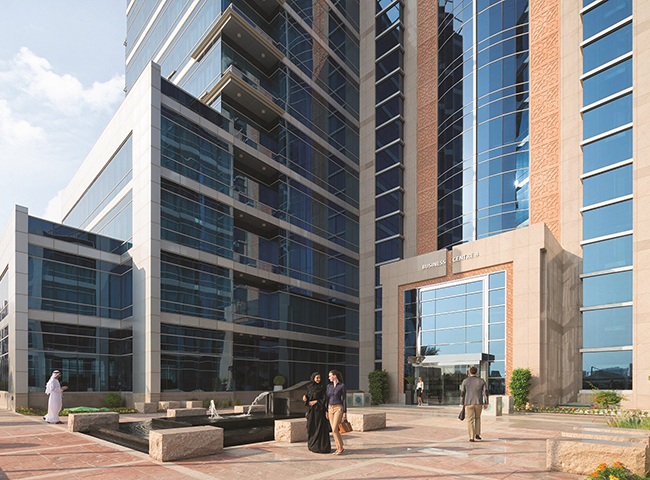 The number of new general trading companies grew by 206 per cent in 2022 in Ras Al Khaimah, as compared to the previous year. Overall, the Ras Al Khaimah Economic Zone, one of the largest economic zones in the United Arab Emirates, added more than 4,200 new companies to its business community in 2022, recording 18 per cent growth compared to 2021.
According to the data, 413 licenses were issued by the economic zone towards new general trading companies, last year. E-commerce businesses were second with a 26 per cent hike, followed by services at 15 per cent, and commercial at 9 per cent. The majority of the investors came from the UAE, India, Russia, UK, Egypt and Pakistan respectively.
Commenting on this economic growth, RAKEZ Group CEO Ramy Jallad said: "The latest numbers are indicative of how far we have come with our commitment to position the emirate of Ras Al Khaimah as a preferred hub for SMEs and industrial players. The fact that thousands of new companies have chosen us is a testament to our progressive strategies, innovative solutions, and continuous efforts in supporting businesses of various types and sizes."
"We are marching into 2023 with the same spirit of facilitating the economic goals of Ras Al Khaimah and the UAE, while also catering to the unique needs of new investors and taking care of the existing companies in our ecosystem."
According to a statement, RAKEZ rolled out customised set-up packages, launched new products and services, and inked strategic partnerships last year to support various segments in its ecosystem, particularly the SMEs involved in trade and e-commerce.
Meanwhile, companies operating from RAKEZ also witnessed exponential growth in 2022, with 160 companies expanding their operations in various sectors. Among the industrial sector are manufacturers of automotive and parts, metal fabrication, machinery and equipment, building systems, consumer care, and recycling materials. Some of them include spice producers Sai Flavours, packaging products manufacturer Universal Carton, paper bag manufacturer Manchester Paper Bags Manufacturing, rubber products manufacturer Asian Rubber Industry, perfume and beauty products and perfume producer Oudh Al Anfar Manufacturing, and plastic packaging producer Eurocap, among many more.
"In alignment with the UAE's economic vision, RAKEZ will continue to maintain its investment-friendly ecosystem, and support the growth of businesses in its community that wish to tap into the lucrative markets worldwide from Ras Al Khaimah. We have already come a long way by enhancing our products and offerings, simplifying processes, introducing innovative solutions for evolving business needs, and will continue doing so," Jallad added.
Some of the major initiatives launched last year included the launch of dual licence, in association with RAKDED, allowing investors to operate in both free zone and mainland jurisdictions.
It introduced digital signature in association with UAE Pass to make submitting and completing transactions easier and faster for clients without the need to drop by their offices to physically sign documents.
RAKEZ inked several partnerships with banks and payment solution providers to support SMEs as well as industrial companies in its ecosystem with the financial aspects of their business.
New initiatives:
This year (2023), it rolled out 'instant business licence', enabling entrepreneurs to get their business licences in less than five minutes, with a complete online process.
"Starting of this year, we partnered with Tradeling, MENA's dominant e-marketplace that focuses on business-to-business (B2B) transactions, to offer SME community members at RAKEZ further support and solutions in the areas of trade, supply chain, logistics, finance and market research needs," RAKEZ said.
In terms of governmental partnership, it sponsored NextGen FDI, which is part of the Ministry of Economy's initiative of making the nation a hub for business, investment and innovation by attracting talent from the world of technology.
Environmental activities:
• RAKEZ is part of Ras Al Khaimah government's Energy Efficiency Committee which is responsible for establishing, implementing and monitoring the emirate's Energy Efficiency & Renewable Energy strategy 2040.
• RAKEZ along with RAK municipality developed green building regulations to ensure new constructions are sustainably compliant. Its ongoing construction projects in Al Hamra Industrial Zone are being built based on green building standards.
• On the industrial side, it is working with the municipality to support the industry's energy retrofits across their facilities and factories.
Recognitions:
• RAKEZ was recognized as the 'Best Employer Brand in GCC' during the 30th World HRD Congress
• RAKEZ was recognised in the 'Best Covid Response Team' category during the Middle East Clean, Hygiene & Facility (MECHF) Awards 2022
• RAKEZ was recognised in the 'Best Waste Reduction Initiative (Government Sector)' category during the Middle East Waste & Recycling Awards 2022
Located in the centre of Ras Al Khaimah in the United Arab Emirates, it is a thriving economic and industrial hub that provides offers entrepreneurs, startups, SMEs and manufacturers a wide-range of solutions, including free zone and non-free zone licences, customisable facilities, and first-class services provided in a one-stop shop.
Furthermore, RAKEZ has specialised zones that are tailored to specific needs of investors: Al Nakheel and Al Hamra Business Zones for commercial and service companies; Al Ghail, Al Hamra and Al Hulaila Industrial Zones for manufacturers and industrialists; and an Academic Zone for educational providers.
A leading economic zone, RAKEZ aims to continue attracting diversified investment opportunities that will contribute to the economic growth of Ras Al Khaimah.