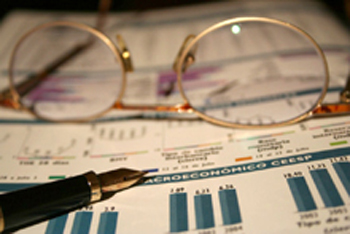 Saudi Arabia's merchandise exports surge 3.6pc
Saudi Arabia's overall merchandise exports increased by 3.6 per cent in November 2022 compared to the previous year with the value of exports hitting SR112.8 billion ($30.3 billion), up from the previous year's figures of SR109 billion ($29 billion), according to data released by General Authority for Statistics (GASTAT).
The General Authority for Statistics is the only official statistical reference for statistical data and information in Saudi Arabia. It executes all the statistical work, in addition to the technical oversight of the statistical sector.
According to GASTAT, this increase was mainly due to oil exports, which rose by SR9.5 billion or 11.8 per cent in the same period, increasing to SR90 billion from SR80.5 billion in November 2021, it stated.
However, the non-oil exports (including re-exports) fell in November last year by 19.7 per cent, compared to the year before, decreasing to SR22.7 billion from SR28.3 billion.
The kingdom's merchandise imports increased by 26.5 per cent (SR13.1 billion) in November 2022. The value of imports amounted to SR62.7 billion in November 2022 compared to SR49.6 billion in November 2021, it added.
Bahrain-origin exports dip 6pc to $2.95bn in Q4 2022
The value of Bahrain's exports of national origin decreased by 6 per cent reaching to BD1.121 billion ($2.95 billion) during fourth quarter of 2022, compared with BD1.192 billion for the same quarter of the previous year, said the Information &eGovernment Authority (iGA).
The top 10 countries in terms of the value of exports of national origin accounted for 73 per cent of the total value, while the remaining countries accounting for 27 per cent, according to iGA's foreign trade report of fourth quarter of 2022.
The Kingdom of Saudi Arabia ranked first among countries receiving Bahraini exports of national origin, importing BD261 million from Bahrain. The United Arab Emirates was second with BD126 million and US third with BD110 million.
Unwrought aluminium alloys emerged as the top products exported during Fourth quarter 2022 with BD325 million, Agglomerated iron ores and concentrates alloyed was second with a value of BD177 million and unwrought aluminium not alloyed third with BD83 million.
The total value of re-exports increased by 29 per cent to reach BD200 million during Fourth quarter 2022, compared with BD155 million for the same quarter of the previous year.
The top 10 countries accounted for 88 per cent of the re-exported value, while the remaining countries accounted for the 12 per cent. The Kingdom of Saudi Arabia ranked first with BD45 million, The UAE second with BD41 million, and Singapore third with BD30 million. Parts for airplanes the top product re-exported from Bahrain with BD44 million, wristwatch nonprecious meta came in second place with BD13 million, and gold ingots came third with BD9 million.
The value of imports increased by 0.3 per cent, reaching to BD1.410 billion during Fourth quarter 2022 compared to BD1.406 billion for the same quarter of the previous year.
The top 10 countries accounted for 69 per cent of the value of imports, while the remaining countries accounting for 31 per cent. According to the report, China ranked first when it came to imports with a total value of BD183 million, UAE was the second with BD133 million, and Brazil the third with BD131 million.
Non-agglomerated iron ores and concentrates emerged as the top product imported into Bahrain with a total value of BD153 million, while aluminium oxide was second with BD97 million, and gold ingots third with BD47 million.
As for the trade balance, which is considered as the difference between exports and imports, recorded a deficit of BD88 million during fourth quarter 2022 compared to a deficit of BD59 million for the same quarter of the previous year.
SMEs in the UAE `posted lower net' during Covid times
Two thirds of surveyed small and medium enterprises (SMEs) in the UAE and start-ups cited "negative financial impact" due to the Covid pandemic.
Some 60 per cent of SMEs in the UAE posted lower net profit than the pre-pandemic time, while 10 per cent reported profit growth due to the pandemic, and 30 per cent reported no impact on profit from the pandemic, said a report titled 'The Future of SMEs in the UAE – Drafting a Future Roadmap and Lessons for the Post-Pandemic Phase' launched by the Mohammed Bin Rashid School of Government (MBRSG), in collaboration with the Ministry of Economy and with support from Google.
Some 66 per cent of surveyed SMEs said they sought financing during the past two years while only 12 per cent of medium-sized enterprises reported cutting training expenses, and 15 per cent cut staff benefits because of the pandemic.
About 38 per cent of responding SMEs reported shifting their production towards new products and services due to Covid-19 impact. A third of the surveyed SMEs reported that the government relief measures decreased financial pressures, 9 per cent said they "rescued the company from bankruptcy" and 16 per cent said they helped them retain talent and prevent layoffs.
Prior to the pandemic, UAE-based SMEs reported wide challenges implementing online payment systems, but 56 per cent claimed it became "easy" or "very easy" since Covid-19.
The report is based on multi-year fieldwork study by the Policy Research Department at the MBRSG, identifying challenges that face small and medium-sized enterprises (SMEs) in the UAE, and proposing future policy directions to strengthen the sector.
Dubai Customs hits 25.7m transactions in 2022
Dubai Customs completed 25.7 million customs transactions in 2022, while maintaining the highest levels of security at the emirate's borders, making 2,147 seizures.
The department dealt with 388 intellectual property disputes in 2022, which included 14.5 million counterfeit items with a street value of AED109.5 million ($30 million). It has also been active in recycling counterfeit goods with more than 93 recycling operations taking place throughout the year that targeted 173,000 counterfeit items.
Being the oldest government department in the emirate, Dubai Customs has been an active player in the UAE's progress throughout 2022, recording a remarkable performance in customs transactions, seizures and creative services, a WAM report said.
It won several global awards and accolades, and launched a number of creative products that aimed to reduce cost for clients and increase their revenues, which helps lure more foreign investments into the trade sector and affiliated sectors.