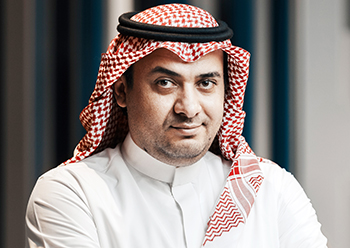 Faisal Al Khamisi
February will usher with the second edition of LEAP – Saudi Arabia's global technology event, which is returning to Riyadh with a larger format.
An expected 100,000 global tech innovators and disruptors will gather at the Riyadh Front Exhibition & Conference Centre from February 6 to 9, 2023, to unveil and accelerate breakthrough products and ideas, and forge partnerships that will drive new collaborations.
LEAP is focused on bringing together the world's greatest minds; from leading tech corporations to inspiring pioneers from the next generation of start-ups and venture capitalists to make it all happen. It is a great platform for business and collaboration that will bring business innovative ideas, remarkable innovations, and emerging developments in technology, all under one roof.
This will be the second edition of the technology conference which has been launched with the theme of 'Into New Worlds'.
AI-FOCUSED DEEPFEST
Meanwhile, LEAP's inaugural DeepFest, organised in partnership with the Saudi Data & AI Authority (SDAIA), will run from February 7 to 9 and bring together global Artifical Intelligence (AI) eco-system players to present multi-sector initiatives in a thought leadership conference with sector-specific tracks, trainings, live demonstrations, startup pitches and an exhibition.
The event is supported by the Ministry of Communications and Information Technology (MCIT) with Tahaluf, a joint venture between Informa and the SAFCSP, co-owned by both companies.
Global business leaders, technocrats and experts will take to LEAP's main stage to bring new perspectives to pressing world issues, including climate emergency and sustainable development, health crises, equality, inclusion, belonging and diversity. The event will host over billionaire investors, astronauts, technocrats, and sporting superstars turned tech investors across LEAP's various stages housing 15 conferences.
Furthermore, with over 900 exhibitors confirmed for 2023, LEAP has drawn an international line-up from the USA, Middle East, Levant, North Africa, the Sub-continent, Europe and Scandinavia. They include Saudi Arabian heavyweights STC, NEOM, Saudi Aramco, Mobily and ELM lining up alongside an international cadre of the biggest names in the tech business, including Snapchat, Google Cloud, Amazon Web Services, Visa, Alibaba cloud, Ericsson, Huawei, Dell, Nokia, SAP, Microsoft, Cisco, and IBM.
SPEAKERS LINE-UP
Some of the speakers at this year's event include football legend and tech investor Thierry Henry; billionaire venture capitalist Tim Draper; two-time World Boxing Heavyweight Champion Anthony Joshua; Pekka Lundmark, president and CEO of Nokia; Borje Ekholm, president and CEO of Ericsson; Steve Bartlett, the youngest Dragon's Den investor, podcaster, and founder of Social Chain; Gitanjali Rao, the 17-year-old American inventor and Time's first-ever Kid of the Year; Susan Kilrain, NASA astronaut and the second woman and youngest person to pilot the Space Shuttle; and Sian Proctor, an explorer and mission pilot for the Inspiration4 all-civilian orbital mission to space. The investors control a combined and unprecedented $1.6 trillion fund pool.
"Our rapidly changing world demands we keep pace with appropriate regulation and governance, and we need the best brains in the business to help us navigate a globally appropriate pathway," said Faisal Al Khamisi, chairman of the SAFCSP.
The LEAP Investor Stage, meanwhile, will see tech investors deep-mine emerging opportunities. Among those scouting potential at LEAP's Investor Stage will be GV Ravishankar, Managing Partner of Sequoia Capital India; Tim Ringel, Investor & Advisory Board Member of Adit Ventures; and William Bao Bean, General Partner, SOSV, who will witness first-hand the Rocket Fuel Start-up Pitch Competition, where 90 start-ups will compete for a prize pool of more than $1 million (see box).
THE FUTURE IS HERE AND NOW
Mingling with exhibitors and visitors will be robotic humanoids from Japan and Hong Kong, dancing robots from the USA, the American innovators of the 'Space 4 Girls' weather balloon, which captures flight and low orbit images from space, and the team behind Roybi, the AI powered companions designed to tutor children. They will demo alongside Magic Keys augmented reality, which helps budding musicians learn to play instruments without reading music; the Stage11 music experience, which combines gaming, mixed reality and digital collectables; the South Korean haptic suit that has been integrated into VR games; Italy's 'Mirror', which customises Pinko bags and mints them into NFTs; Interstellar Lab advanced farming technologies; and, from Estonia, the world's first hydrogen-powered autonomous vehicle.
"These are the 21st century inventors who are presenting the world of living and work – but not as we currently know it," said Michael Champion, regional EVP, MEA at Informa Markets, which organises LEAP. "This is an unprecedented and universal exhibitor mix which will send technology advancement into a whole new world-living orbit. LEAP is the window to tomorrow's world."