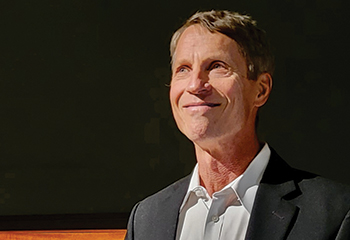 Steve Crolius
September 29th saw the celebration of World Maritime Day 2022 under the theme "new technologies for greener shipping." This is an important topic befitting one of the most pressing challenges of our time, and one that will continue to prove crucial into 2023. Of course, any new technology thrust has two distinct faces: development and deployment. For greener shipping, it has lately become clear that deployment will be led by the green shipping corridors movement.
The green corridors concept rose to prominence with the signing of the Clydebank Declaration at COP26 in Glasgow in November 2021. With the Declaration, 24 signatory nations agreed to "support the establishment of ... zero-emission maritime routes between two (or more) ports." In the following twelve months, the concept gained momentum with the announcement of at least nine specific corridors. It received numerous additional endorsements at COP27 in Sharm El-Sheikh, including a "Joint Statement on Green Shipping Corridor Collaboration" from the United States and the United Kingdom.
Two ideas form the rationale for green corridors. First, they represent a tangible step that can be initiated immediately by a relatively small number of interested stakeholders. Second, once a green corridor has been activated, the playing field for companies in shipping and related industries along the corridor will be both level and green.
According to the World Bank and S&P Global Market Intelligence's Container Port Performance Index (CPPI), the Middle East and North Africa (Mena) region is home to four of the five best-performing ports in the world. This is based on an efficiency ranking geared to the "time vessels needed to spend in port to complete workloads over the course of 2021." Given the "unprecedented port congestion and disruption to global supply chains" set in motion by the Covid 19 pandemic, this level of performance is particularly significant as we look ahead to 2023.
This recognition acquires additional significance in the context of the Rotterdam-Singapore green corridor, whose route includes the Suez Canal and Red Sea. (Of note, this corridor is the longest of those that have been announced so far.) Since neither Rotterdam nor Singapore are likely to become major green fuel production locations in their own rights, it is reasonable to assume that the bunker fuel for carriers using this corridor will be supplied from production sites along the route.
As it happens, major green energy projects are in the early stages of development at two such sites. Over the last year, 15 discrete renewable fuel projects have been announced in the Suez Canal Economic Zone, with maritime fuel identified as one of the markets that will be served. The project will see the establishment of various facilities for green fuel production by British, Saudi, Indian, and UAE companies, for a total investment of over $31 billion.
Additionally, a major renewable fuels project was announced this month in Djibouti, in the Horn of Africa. Billed as a green fuels hub, the project will be built up from 10GW of renewable generation capacity and constitute "a major contribution to realize the African nation's aspirations for cleaner and more secure energy supplies."
In his World Maritime Day message this year, UN Secretary-General António Guterres called on "the maritime sector to accelerate its voyage to decarbonization." Decarbonizing shipping is key to fighting the climate catastrophe we are facing, and while employing green corridors at scale is a complex undertaking, they can serve as a powerful response to Guterres' call to action. With forward-looking steps by green corridor sponsors and allied stakeholders in countries such as Egypt and Djibouti, the maritime sector can surely rise to the challenge.