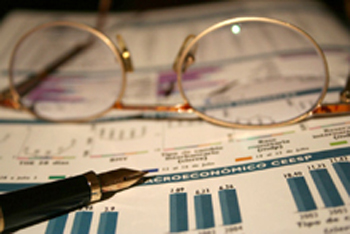 Saudi non-oil exports in August surge 16pc
The value of non-oil exports (including re-exports) from Saudi Arabia during August surged to hit SR27 billion ($7.2 billion), up 16.6 per cent compared to last year's figures of SR23 billion ($6.1 billion), with an increase of SR4 billion, according to data released by General Authority for Statistics (GASTAT).
The publication results indicated that the kingdom's merchandise exports value for the month grew 49.1 per cent to hit SR134 billion from SR90 billion last year, thus recording an increase of SR44 billion.
The value of oil exports for the month too witnessed a rise, hitting SR107 billion compared to SR67 billion last year, with an increase of SR40 billion (a percentage of 60.2 per cent).
According to GASTAT, the value of merchandise imports in Saudi Arabia in August soared to SR61 billion compared to SR51 billion, thus posting an increase of SR10 billion, equating to 20 per cent.
Bahrain exports jump 6pc to $3.29bn in Q3
The value of Bahrain's exports of national origin increased by 6 per cent to BD1.240 billion ($3.289 billion) during the third quarter 2022 (Q3), compared to BD1.174 billion for the same quarter of the previous year.
The top 10 countries in terms of the value of exports of national origin purchased from Bahrain accounted for 77 per cent of the total value, with the remaining countries accounting for 23 per cent, said the Information & eGovernment Authority's (iGA) foreign trade report of third quarter 2022, encompassing data on the balance of trade, imports, exports (national origin), and re-exports.
Saudi Arabia ranked first among countries receiving Bahraini exports of national origin, importing goods worth BD260 million from Bahrain. The US was second with BD171 million and the UAE third with BD139 million.
Unwrought aluminum alloys emerged as the top products exported during Q3 worth BD455 million, agglomerated iron ores and concentrates came second with a value of BD231 million, and aluminum wire (not alloyed) third with BD53 million.
The value of Bahrain's imports increased by 9 per cent, reaching BD1.471 billion during Q3, compared to BD1.349 billion for the same quarter the previous year.
The top 10 countries accounted for 71 per cent of the value of imports, with the remaining countries accounting for 29 per cent, the iGA report said.
According to the report, China ranked first when it came to imports to Bahrain, with a total of BD213 million, Brazil was second with BD188 million, and Australia third with BD123 million.
on-agglomerated iron ores and concentrates emerged as the top product imported into Bahrain with a total value of BD201 million, while aluminum oxide was second with BD113 million, and parts for aircraft engines third with BD78 million.
The total value of re-exports increased by 1 per cent to reach BD177 million in Q3, compared to BD175 million for the same quarter of the previous year. The top 10 countries accounted for 80 per cent of the re-exported value, while the remaining countries accounted for the other 20 per cent. Saudi Arabia ranked first with BD38 million, the UAE second with BD37 million, and the UK third with BD14 million.
Parts for aircraft engines emerged as the top product re-exported from Bahrain with BD31 million, other mountings fittings and the like for vehicles came in second place with BD10 million, and vaccines for human medicine came third with BD9 million.
The trade balance, the difference between exports and imports, recorded a deficit totalling BD54 million during the quarter, compared to BD1 million for the same quarter of the previous year.
Egypt's manufacturing industry index shrinks 12pc
Egypt's manufacturing and extractive industries index (excluding crude oil and petroleum products) dropped by 12.34 per cent month-on-month (MoM) to 102.87 in July 2022 from 117.35 in June, Al-Ahram Gate reported on October 3rd, citing a report by the Central Agency for Public Mobilization and Statistics (CAPMAS).
The beverage industry index rose 8 per cent to 421.44 in July from 390.11 in June.
The wood, wood products, and cork industry index (excluding furniture) reached 54.55 in July, up from 51.77 in June.
Meanwhile, the chemical products and substances industry index declined to 94.91 in July from 99.41 in June. The pharmaceuticals, chemicals, and medicines industry index shrank to 100.47 in July from 112.21 in June.
Saudi FDI into Bahrain hits $9.8bn
The foreign direct investment (FDI) stock coming from Saudi investments stands at $9.8 billion, making up around 29 per cent of the total inward FDI stock in Bahrain, which has reached $33.5 billion in 2021, said a senior official of Bahrain Economic Development Board (Bahrain EDB) at a key event in Riyadh.
These investments come from a number of sectors including financial services, ICT, manufacturing, and logistics and of these the financial services sector walked away with the lion's share (68 per cent), followed by the industrial sector (19 per cent), stated Ali Al Mudaifa, the Chief Business Development Officer at the Bahrain EDB.
Al Mudaifa was speaking on the Bahrain-Saudi relations at the ongoing Future Investment Initiative (FII) event in the Saudi capital. These investments, attracted by Bahrain EDB and its partners, came as a result of the strong economic relations between Bahrain and Saudi Arabia, as well as the support from the leadership in both countries, he noted.
Al Mudaifa pointed out that Bahrain EDB had witnessed strong interest from Saudi investors in Bahrain's business friendly environment, which encompasses its best-value operating costs, skilled workforce, forward-looking regulations, and advanced infrastructure that connects both kingdoms.
The Bahrain EDB official was upbeat on the future Saudi investments inflow.
"We believe there will be more FDI inflow from Saudi in the near future in light of the increased economic cooperation between both countries, in addition to the launch of the Bahraini Economic Recovery Plan, which targets investment of more than $30 billion in strategic infrastructure projects and other priority sectors," said Al Mudaifa.
Overall, Bahrain EDB attracted $921 million in direct investment from 66 companies during the first nine months of 2022, he stated.
These investments are expected to generate more than 4,700 jobs over the next three years in key sectors, including financial services, ICT, logistics, manufacturing, and tourism, he added.