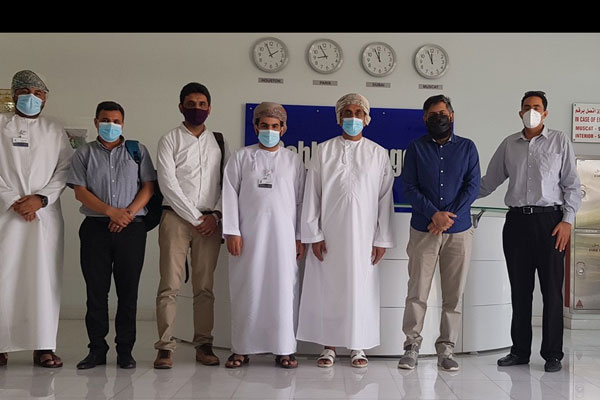 A team representing Madayn Research Chair at Sultan Qaboos University and Madayn Industrial Academy organised field visits to a number of factories in Nizwa Industrial City to explore the challenges and obstacles facing the companies and factories, and identify a range of possible solutions.
Headed by Prof. Abdullah Al Badi, Chairman of Madayn Research Chair, the team visited three major companies representing different industries to identify the obstacles related to water and wastewater treatment as well as the challenges related to energy and its sources.
Mohammed Al Ajmi, team member and representative of Madayn Industrial Academy, stated that the visits focused mainly on the sewage plant in Nizwa Industrial City, and the quality of the chemical and organic materials emerging from wastewater of each company that may contradict the specifications of the plant.
During the visits to Nizwa Food Industries, Pragati Glass Gulf and Schlumberger, possible solutions were highlighted to support Madayn in accommodating the additional quantities of wastewater, wastewater treatment methods were underscored, as well as water samples were collected. The team will also organise visits to Raysut, Sur and Suhar Industrial Cities as part of the visits planned for this year.
Madayn Research Chair at Sultan Qaboos University aims at building indigenous research capacity in areas related to industrial cities and free zones through providing quality research and studies in the field of industrial cities and free zones by conducting applied research, academic events, and outreach research activities that directly contribute to the Sultanate's social and economic development.
Established in 2019, Madayn Industrial Academy aims at providing training opportunities for the national cadres to enhance administrative, financial and technical skills and raise their productivity to contribute in providing value adding services to the investors in the industrial cities. The academy organises a series of programmes that address trending topics and challenges that are observed locally and globally, and thus provides scientific and practical training opportunities to the cadres in order to meet the needs of the industrial sector.—TradeArabia News Service