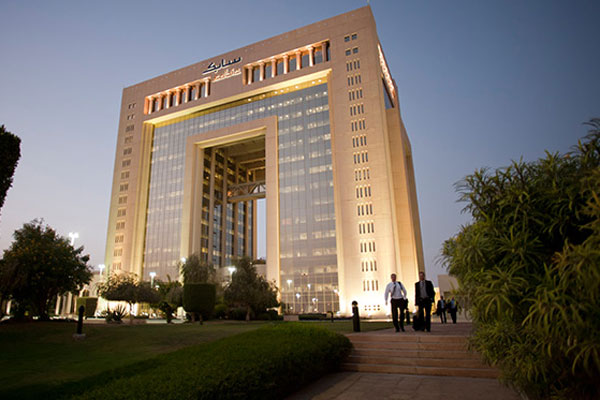 Sabic is showcasing its sustainable material solutions that help to address some of the industry needs after Covid-19 pandemic at the ongoing ChinaPlas 2021.
The event is being held at Shenzhen World Exhibition & Convention Center (SWECC) from April 13 to 16, in Shenzhen, China.
The global leader in diversified chemicals said it is demonstrating its commitment to response to industry challenges for circular economy by highlighting a series of high-performance material solutions in packaging, automotive, building & construction, healthcare, and consumer goods.
"The global pandemic has enormously changed the world in many ways. In the process to recover from the pandemic, a more sustainable and low carbon future will be the common pursuit of human, further pushing industries to achieve circular economy. The petrochemical industry plays a key role in this transition, by providing sustainable products and solutions. Sabic, fully aware of this dynamic, is working actively with the value chain to adapt to the global megatrends and address challenges in achieving circular economy," the company said in a statement.
"Sabic recognises that global megatrends of food & water, sustainability, energy efficiency, healthcare, and urbanisation still greatly influence human life these days, especially healthcare and sustainability in the post-pandemic period. We are actively leveraging our expertise and advanced solutions to address the major challenges from our key target markets and industries," said Abdulrahman Al-Fageeh, Executive Vice President of Petrochemicals at Sabic. "We are unleashing superior technologies, supporting China's high-quality development endeavors, and ultimately moving towards a brighter future," he added.
China is gearing up for high-quality economic growth and accelerating to a more sustainable society. Sabic enhances collaboration with the industry value chain in China to capture emerging needs by offering market-oriented solutions.
The company is displaying a comprehensive portfolio thsi year at its premium booth:
Lexan PC films for vaccine cold chain packaging
Sabic captures the increasing needs of the healthcare industry and offers its new cold-chain packaging material solutions, including Lexan 8040 and 8B45 polycarbonate films, which meet the ultra-low temperature requirements of Covid-19 vaccine transportation and storage and contribute to combating the pandemic.
Fortify POE for PV module
Among all noticeable megatrends, clean energy plays a major role in improving energy efficiency. Sabic provides innovative material solutions to support the booming PV industry. Sabic's POE Fortify C5075DP and C13075DP used as sealing material for PV module, offering excellent protection for PV modules and ensure efficient, reliable energy output.
Lexan PC based on certified renewable feedstock
Sabic has successfully partnered with eyewear lens leader Polyray to apply its certified renewable feedstock-based Lexan polycarbonate (PC) resin, part of Sabic Trucircle portfolio and services for lenses of sunglasses, safety glasses, and sports goggles. This first-ever partnership involves the application of its renewable PC with a local partner in China and celebrates Sabic's renewable and sustainable solutions.--TradeArabia News Service