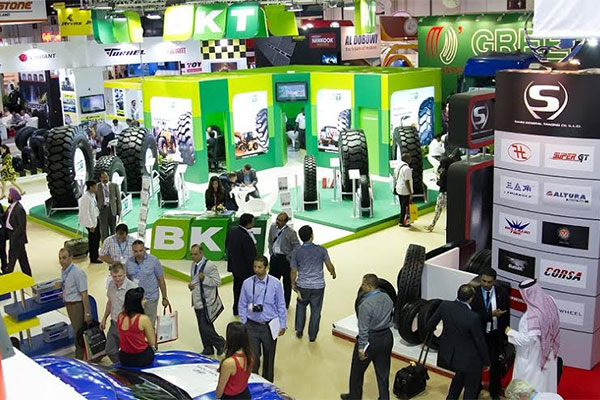 Total light vehicle sales in the region is likely to reach 4.4 million by 2020 as compared to the 2015 total of 3.2 million, said the organisers of an upcoming automotive aftermarket exhibition in Dubai, UAE, citing a report.

At the same time, the number of vehicles in operation on the region's roads will rise from 34.8 million in 2015 to 44.5 million in 2020, according to an analysis from Frost & Sullivan, a growth partnership company.

This burgeoning growth is expected to drive up demand for parts and accessories, for which sales in 2020 is expected to reach $17.2 billion as compared to the 2015 total of $12.98 billion. This represents a projected pan-regional CAGR of 5.9 per cent.

Organised by Messe Frankfurt Middle East , Automechanika Dubai 2016, the Middle East and Africa's largest automotive aftermarket exhibition, will run from May 7 to 9 at Dubai World Trade Centre.

The event will offer a platform business deal making and networking as well as a series of product launches.

The 14th edition of the trade and networking mega event that draws in the who's who of the automotive industry from around the wider region and its hinterland, featured as many as 2,017 exhibitors from 58 countries, and attracted 30,018 visitors from 119 countries.

The robust participation by the international trade underlines the continued high interest in the region from global automotive players, who see the region as a key driver in their future business plans.

Targeting the fast-growing regional markets were a majority of the world's leading brands who showcased their innovative automotive technologies across six product groups of Parts & Components; Electronics & Systems; Repair & Maintenance; Tyres & Batteries; Accessories & Tuning; and Service Station & Car Wash.

"The Middle East is now one of the world's most significant automotive markets, thanks to higher income levels and a penchant for quality automobiles," said Ahmed Pauwels, CEO of Messe Frankfurt Middle East.

"The advantages of maintaining a base in the region give companies the ability to better access and meet the needs of their regional customers."

As the automotive aftermarket in the Middle East and Africa continues to post impressive growth rates, international auto aftermarket players are keen to be a part of this growth by increasing their footprint across the region.
]A considerable number of leading aftermarket brands are either in the process of establishing their presence in the region or are considering doing so, thanks to the extremely positive business prospects emanating from the region, the organisers said. – TradeArabia News Service