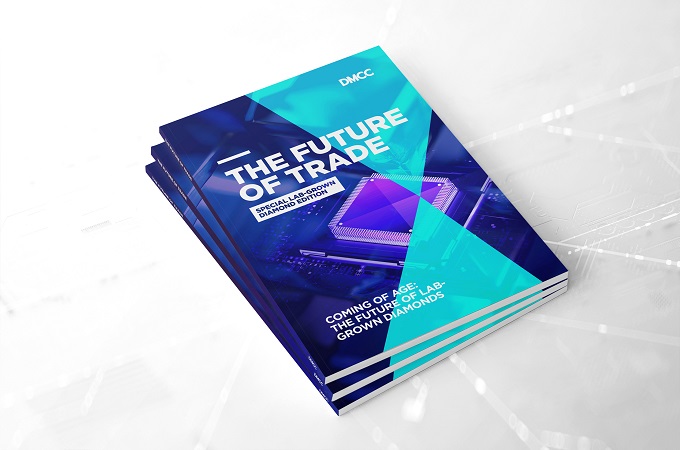 The DMCC report on lab-grown diamonds
DMCC, the world's flagship free zone and Government of Dubai Authority on commodities trade and enterprise, has released a special report on lab-grown diamonds (LGDs), focusing on the rapid global rise of this nascent technology and its transformative impact on the industry.
The special edition of its 'Future of Trade' thought leadership report titled, "Coming of Age – The Future of Lab Grown Diamonds," is a culmination of industry expertise and in-depth analysis.
It provided a strategic compass for stakeholders navigating the LGD landscape and examines the dynamics that have driven the meteoric rise of the industry over the past few years.
The report revealed that Dubai has emerged as a key player in the LGD trade, and is poised to lead the next chapter of innovation and industry growth. It highlighted key findings that set the industry's trajectory, propelling LGDs from a niche market to a technological powerhouse.
Ahmed Bin Sulayem, Executive Chairman and Chief Executive Officer, DMCC, said: "The LGD industry is navigating a phase of transition, adapting to slower growth, disruption and market shifts in the United States, while exploring untapped markets like China, Europe, India and the Middle East. With the rise of the LGD industry symbolising the intersection of technology and trade, the potential it holds is monumental."
Drawing from the key discourse at the July 2023 LGD Symposium, the Future of Trade report outlined a number of important recommendations:
Acknowledge LGDs as a technology industry: LGDs should be priced based on the technology they represent, positioning them as value-driven rather than commoditised products.
Prioritise product innovation: Investing in research is essential to help reduce production costs and drive innovation in diamond and jewellery design, while also unlocking LGDs' potential in high-tech applications.
Rethink supply chains: By transitioning to demand-led supply chains, LGD businesses can optimise operations, reduce inventory costs and accelerate the transformation from raw materials to finished products.
Emphasise the value of the final product: Focusing on the value of the complete end product rather than individual components will enable partnerships that capture the comprehensive value proposition.
Exhibit leadership and innovation: Embrace industry leadership by leveraging intrinsic strengths, marketing LGD products based on their unique attributes and setting benchmarks for sustainability. – TradeArabia News Network