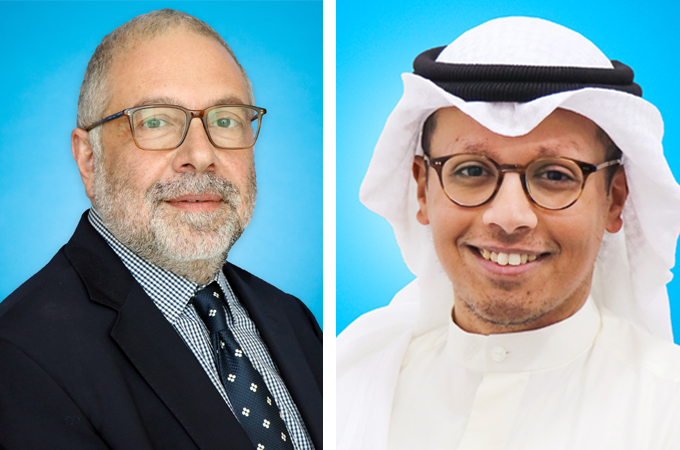 Sami Shabshab and Sadon Al-Sabt
Kuwait Financial Centre "Markaz" has sold an industrial property in South Venlo, The Netherlands, delivering a double-digit return to the investors despite strong economic headwinds.
The International Real Estate department of Markaz completed the development, leasing, and sale of the property spanning 21,500 sq m, generating a net IRR of 11.9% and a net ROI multiple of 1.35 times.
"Our success results from well-researched and meticulous selection of the market, product type, and partner, and the excellence in project execution and monitoring," said the asset management and investment banking institution in the MENA region.
The project started in December 2020 and is strategically located in Venlo, The Netherlands, a key industrial hub in Europe bordering Germany with access to one of the largest metropolitan regions of the continent, North Rhine Westphalia. Markaz's investment involved acquiring and developing a land parcel into a Class-A industrial facility.
Commenting on the exit announcement, Sami Shabshab, Managing Director, Mar-Gulf, the real estate arm of Markaz in the US, said: "This marks our 86th international real estate project worldwide; our focus remains on diversification as we seek new opportunities in the United States and Europe that align with our investment strategies. Our philosophy is and continues to be sector and strategy agnostic under which we identify and source opportunities depending on market trends and timing."
Sadon Al-Sabt, Senior Vice President, International Real estate at Markaz, stated: "We take pride in Markaz's second successful exit in 2023 despite the challenging economic circumstances globally, and our seventh exit in Europe over the past four years. The project underlines our commitment to seizing promising real estate opportunities. We aim to expand our investment portfolio by remaining selective in the real estate asset class and judiciously selecting project partners with an innate competitive edge."
Over the past 18 months, Markaz has invested around $145 million across multiple sectors, such as multifamily, industrial, and senior housing, through equity and mezzanine debt. Most recently, during the first half of 2023, Markaz made its first investment development financing through mezzanine debt, partnering with a renowned international real estate developer. – TradeArabia News Service