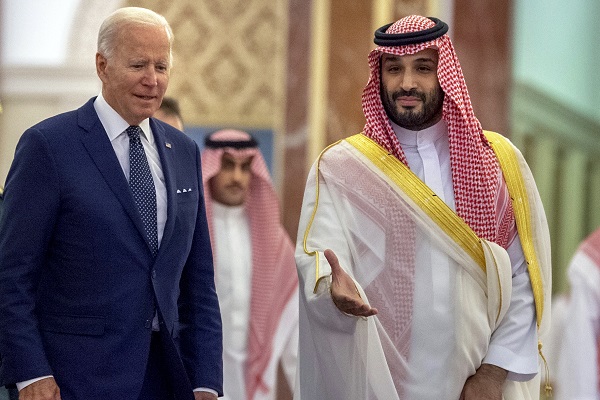 The Kingdom of Saudi Arabia and the United States yesterday (September 8) signed a MoU that provides a framework for developing a protocol for establishing intercontinental green transit corridors through the Kingdom to connect the continent of Asia with the continent of Europe, reported SPA.
This project aims to facilitate the transit of renewable electricity and clean hydrogen via transmission cables and pipelines as well as constructing rail linkages, stated the report.
The kingdom said it welcomed the role of the US to facilitate and support the negotiations, establishment, and implementation of the green corridors transit protocol with the relevant countries.
The project was also aimed at enhancing energy security of the country as well as support efforts for the development of clean energy, promote digital economy through digital connectivity and transmission of data via fiber cables, and promote trade and transport of goods by rail and through ports, it added.