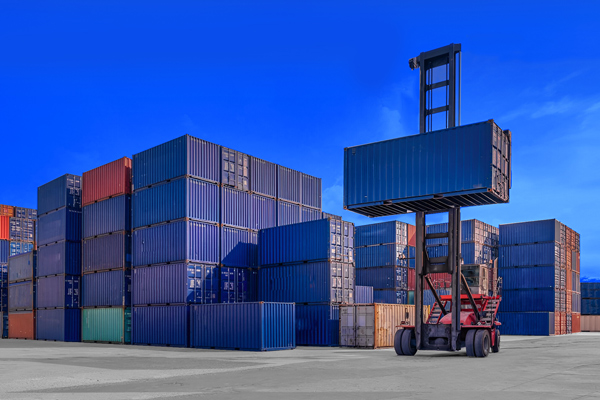 UAE exports generic
A revolving loan facility of $100 million has been created, with the primary aim of supporting transactions involving UAE exports to Egypt.
Towards this, Abu Dhabi Exports Office (ADEX), the export-financing arm of Abu Dhabi Fund for Development (ADFD), has signed a financing agreement with the National Bank of Egypt (NBE).
This landmark collaboration, which reinforces trade and economic relations between the UAE and Egypt, solidifies the longstanding bond between the two nations and showcases their commitment to mutual prosperity and growth.
Cross-border trade relations
This initiative seeks to bolster economic activities and promote cross-border trade relations, further enhancing the already fertile trade landscape between the two nations.
Mohamed Saif Al Suwaidi, the Director General of Abu Dhabi Fund for Development and Chairman of the Exports Executive Committee of the Abu Dhabi Exports Office, said: "The agreement aligns with our leadership's vision, demonstrating its dedication to strengthening national exports. The financing extended by ADEX represents a significant stride forward – a mission that actively contributes to the growth of our national economy and enriches a strategic partnership that enhances trade relations between our two countries."
He added that the agreement would bolster ADEX's ambitions to tap into emerging regional and global markets. "Our aim is to empower Emirati exporters to expand their international presence and enhance their competitiveness on a global scale; thus increase their contribution to the economy."
A milestone
The agreement marks a milestone in ADEX's ongoing efforts to strengthen cooperation with Egypt and other countries. The partnership was a result of unilateral signings by each party, which were subsequently combined to cement the collaboration's foundation.
The Abu Dhabi Exports Office extends loans and guarantees to Emirati exporters, with the aim of enhancing their contributions to the economy and fostering their global expansion. The agreement reflects a strategic collaboration designed to strengthen the export sector, aligning with mutual interests.--TradeArabia News Service