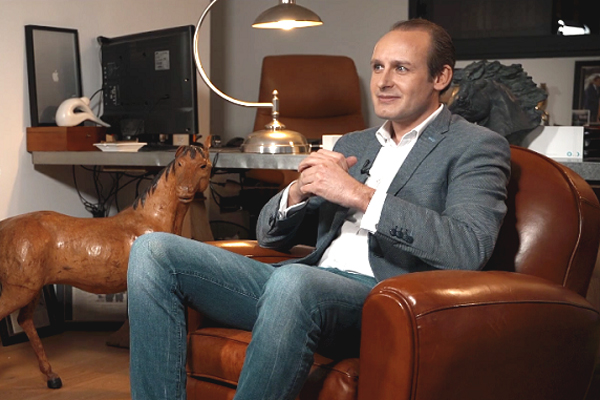 Hoffmann Green Cement Technologies, a leading industrial player committed to the decarbonation of the construction sector, has signed a 22-year exclusive licensing agreement with Saudi-based Shurfah Group that will see the construction of several green cement units across the kingdom.
Founded in 2014 and based in Bournezeau (Western France), Hoffmann Green Cement Technologies is a designer, producer and distributor of innovative extremely low-carbon cements – with a carbon footprint five times lower than traditional cement – that present, at equivalent dosage and with no alteration to the concrete manufacturing process, superior performances than traditional cement.
The Shurfah Group is a Saudi conglomerate that boasts more than SAR6 billion ($1.6 billion) in residential and real estate investments.
A pioneer in innovative clinker-free cements, Hoffmann said as part of the deal, it will begin construction work on the first clinker-free cement plant in the kingdom next year.
The engineering and production process will be carried out by IBAU Hamburg, the German general contractor with whom Hoffmann Green had signed an exclusive partnership agreement in June last year to support the construction of Hoffmann units worldwide. All subsequent vertical units will be built entirely with Hoffmann Green cement.
In return for the industrial and technological transfer and this exclusivity, Hoffmann Green will receive from Shurfah an entry fee and fixed and variable annual royalties based on sales generated by the marketing of Hoffmann cements in Saudi Arabia.
The Shurfah Group said through this licensing agreement, it will benefit from Hoffmann Green's clinker-free technologies and also get to replicate a first plant based on H2 vertical model in Saudi Arabia.
As per the deal, Hoffmann Green Cement Technologies will finance, build and operate these production units.
The agreement also paves the way for the Shurfah Group to market Hoffmann Green carbon-free cements exclusively throughout Saudi Arabia.
The aim is to support the ecological transition of the Saudi construction sector by setting up several vertical plants producing Hoffmann Green cement.
Julien Blanchard and David Hoffmann, the Co-founders of Hoffmann Green Cement Technologies, said: "Just few weeks after signing a pre-agreement, we have given concrete expression to our commitment by signing this licensing contract with Shurfah, a major player in the Saudi Arabian construction industry."
"After Switzerland and the United Kingdom, we are continuing our international deployment with the aim of supporting, through this new contract, the kingdom's ambitious "Vision 2030" project and participating in the decarbonization of their construction industry through the construction of several of our units on their territory and the marketing of our 0% cement clinker," they stated.
The duo revealed that after setting up its first plant, the aim of the contract is to duplicate several H2 plants throughout Saudi Arabia.
"As part of its 'Vision 2030' national plan for economic transformation, Saudi Arabia has made the ecological transition a development priority, particularly in the large and booming construction market driven by the numerous Smart Cities projects," they added.
Shurfah Holding Founder and Chairman Abdullah Al Majed said: "Saudi Arabia has announced that it is aiming for carbon neutrality by 2060. In order to meet its ecological ambitions, Shurfah is striving to contribute to the sustainable development of the Saudi economy and the realization of Vision 2030."
"In this context, we are proud to be associated with Hoffmann Green, which will enable us to build our future sites in a sustainable manner. The construction of the first vertical plant in 2024 is just the beginning before, we hope, the duplication of several units throughout the country," he added.-TradeArabia News Service