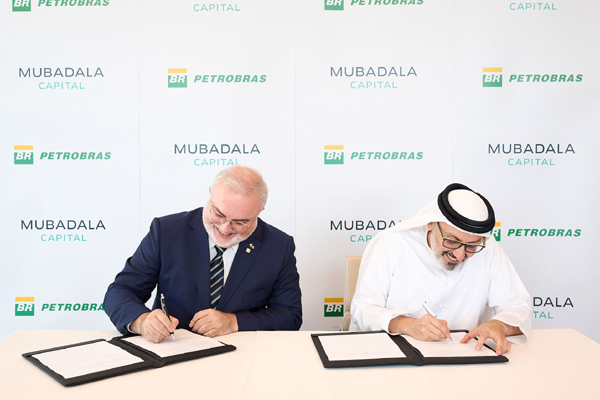 Mubadala Capital, the $20 billion global asset management firm, and Petrobras, the Brazilian integrated energy company, have signed a MoU that will see the two parties explore a potential investment by Petrobras into a biofuel project currently being developed by Mubadala Capital in the State of Bahia, Brazil.
The MoU builds on an agreement signed in April this year between Acelen and the State of Bahia to develop a biorefinery project that will produce renewable diesel and sustainable aviation fuel derived from Macauba, a native Brazilian crop.
On the signing of the MoU, Oscar Fahlgren, Chief Investment Officer and Head of Brazil at Mubadala Capital, said: "The production of renewable energy from agricultural crops that are native to Brazil is an innovative and exciting undertaking, with the potential to positively transform Brazil and the global energy landscape for generations to come."
"This agreement underscores Mubadala Capital and Petrobras' shared commitment to energy transition, and we are excited to work alongside Petrobras to create a novel, carbon neutral, product that will speed up the transition into a sustainable future," he noted.
Petrobras CEO Jean Paul Prates said: "This memorandum of understanding is aligned with our strategic vision, which seeks to prepare Petrobras for a more sustainable future, and contribute to the success of our energy transition plans."
"We are excited to explore investment opportunities in this project, which we believe will further diversify Petrobras' portfolio and support our goal of becoming emissions neutral by 2050," he added.-TradeArabia News Service