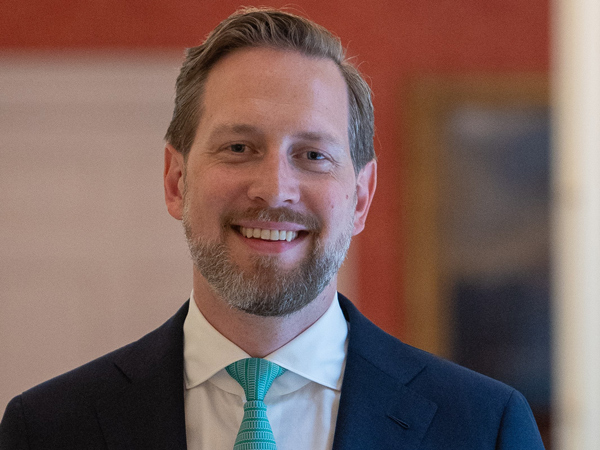 Oliver Christian
The UK Government has appointed Oliver Christian as His Majesty's Trade Commissioner for the Middle East and Pakistan and His Majesty's Consul General to Dubai, succeeding Simon Penney.
Christian will lead the UK Government's Department for Business and Trade in the region, working in partnership with governments and businesses to deliver economic growth at home and abroad. In 2022, the UK's bilateral trade between the UK and the Middle East and Pakistan (MEaP) reached an all-time high of £61.3 billion ($77.4 billion).
Prior to joining the Department for Business and Trade, Christian was Head of the Prime Minister's Business Unit in Downing Street, having served four prime ministers from 2019 to 2023. Christian has been responsible for maintaining a trusted link between the Prime Minister, Whitehall and the boardrooms of UK and international businesses and investors. He oversaw over £78 billion of investment and export deals, establishing the UK Global Investment Summit and the creation of the Office for Investment during his tenure in Downing Street.
Outstanding track record
Business and Trade Secretary, Kemi Badenoch, said: "Our network of HMTCs bang the drum for Britain across the world, promoting UK trade, investment, and export finance.
"I am delighted to welcome Oliver to this role and am confident he will build on our outstanding track record on trade in the Middle East and Pakistan, expanding opportunities for British businesses in one of the world's fastest growing markets."
Commercial potential
Christian, said: "It is an honour to be appointed as His Majesty's Trade Commissioner for the Middle East and Pakistan and HM Consul General for Dubai. We have such strong trade and investment relationships within the region, and there is more we can do to ensure the UK continues to be a partner of choice, tapping the huge commercial potential its economies have to offer.
"I look forward to leading the UK Government's excellent commercial network for the region; supporting UK business and investors to strengthen our commercial relationships, create jobs, innovate and drive economic growth.
"It has been a privilege to lead the Prime Minister's Business Unit in Downing Street for over four years, working with so many dedicated public servants, business leaders and investors."-- TradeArabia News Service