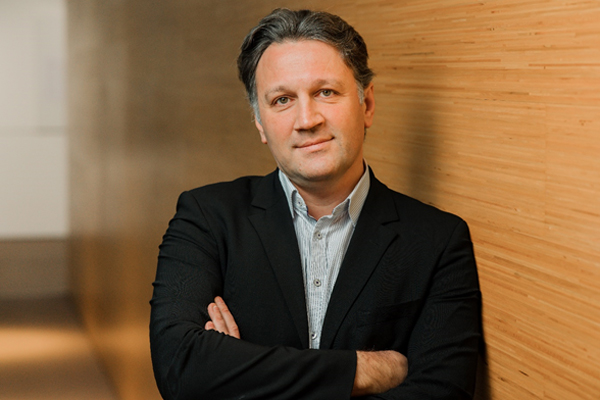 German sanitaryware specialist Hansgrohe will demonstrate how its pioneering products, designed with water conservation as a key objective, can help meet the sustainability goals of the built environment, at the upcoming Future Water Summit in Dubai.
Regional Water Security through Governance, Sustainability and Best Practice will be the key theme of the summit that kicks off on September 6 at the Habtoor Grand Resort.
The one-day event will see leading minds, innovators and experts in the industry discuss ways to boost water efficiency in the region. The participants and visitors will comprise a wealth of organisations and entities for whom the conservation of water remains a critical aim.
Andreas Wolf, the Head of Middle East & CIS for Hansgrohe, will be a guest panellist and contribute his opinions in the session: "Enhancing Water Efficiency in the Built Environment".
This panel discussion will explore how the built environment can optimise its water usage and explore how wastewater can be recycled on a macro and micro scale.
Wolf will speak about Hansgrohe Group's long-term dedication, under its hansgrohe and AXOR brands, to designing faucets and shower systems, that reduce water consumption, and the role they play in meeting the sustainability objectives of the hospitality and real estate sectors.
The company is committed to ensuring that by 2030 all of its water-bearing products will be available exclusively with water-saving technologies.
By 2025, Hansgrohe Group said it will already have converted 75% of its overhead and hand-held showers to EcoSmart, technology which reduces the amount of shower water consumed on a daily basis by up to 60%.
Hansgrohe's EcoSmart overhead and hand showers consume just 8 litres of water per minute, with some managing to use as little as 6 litres, it added.
Wolf will speak about the importance of water conservation in the AXOR brand's collaborations with world renowned designers, including Barber Osgerby, Philippe Starck and Antonio Citterio.
He will also explain Hansgrohe's Green Vision, a collaboration with Phoenix design, a unique bathroom concept which uses 90% less water, 90% less energy, and therefore produces 90% less CO2 emissions in the bathroom.
As Head of Middle East & CIS, Andreas Wolf is responsible for strengthening the company's reputation as a trusted partner and collaborator for its clients and strategic partners, as well as encouraging the expansion of the company's business, with a keen focus on meeting the sustainability requirements of the construction and development sectors, its intermediaries and influencers, including architects, designers and specifiers.
An industry veteran, he boasts over 24 years' experience in operations, commercial and procurement activities, distribution, logistics, business development, sales management, and leadership and has led teams in Germany, Europe, Asia and, for the last seven years, in the Middle East.
"For Hansgrohe, water is life and our passion; that is why we protect this valuable resource and consistently implement all measures necessary to achieve our ambitious sustainability goals. Conserving the world's most precious resource has been a long standing pre-occupation for us and is an integral part of our heritage and future vision," remarked Wolf.
"We are continually striving to design and manufacture products where water usage is minimal, without compromising on performance or aesthetics," said the top official.
"We look forward to contributing our experience, insight and vision at The Future Water Summit, where expertise and best practice can be explored and shared by like-minded parties who share the common goal of protecting the planet through the creation of intelligent sustainability solutions," he added.-TradeArabia News Service