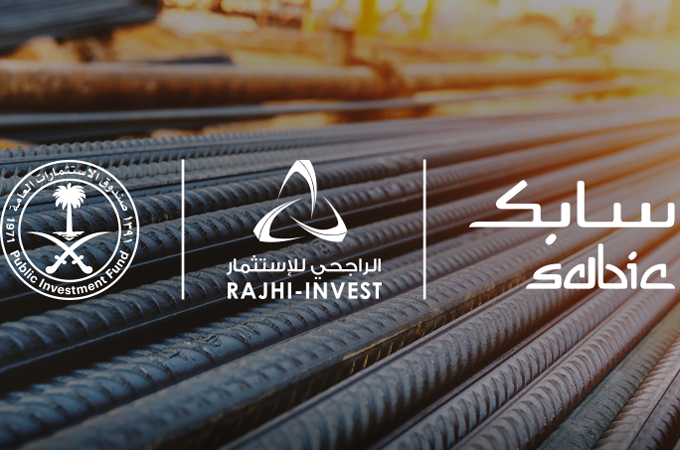 Saudi Arabia's Public Investment Fund (PIF) has announced the signing of a share purchase agreement to acquire a 100% shareholding in the Saudi Iron & Steel Company (Hadeed) from the Saudi Basic Industries Corporation (SABIC).
Based on a cross-conditional share exchange agreement, Hadeed will also acquire a 100% shareholding in AlRajhi Steel Industries Company (Rajhi Steel) from Mohammed Abdulaziz AlRajhi & Sons Investment Company (Rajhi Invest), in exchange for newly issued shares in Hadeed, said a statement said.
The completion of the aforementioned agreements is subject to certain customary approvals from the relevant authorities and satisfaction of certain conditions in the transaction agreements. PIF and Rajhi Invest's final shareholding in Hadeed will be finalised subject to the closing mechanics set in the agreements, it said.
The transactions are in line with PIF's broader efforts to accelerate Saudi Arabia's industrial development, and will contribute to meeting the growing local demand for steel and improving Saudi Arabia's steel production capabilities. Furthermore, the transactions will contribute towards the growth of key downstream sectors, such as local construction, automotive, utilities, renewables, transport, and logistics, in line with Saudi Vision 2030.
The transactions will allow Hadeed and Rajhi Steel to bring together their world-class steel plants and unrivalled leadership and experience in the steel industry in order to improve their respective production capabilities and to increase their operational efficiency.
Deputy Governor and head of MENA Investments at PIF Yazeed A Al-Humied said: "The steel industry is foundational to the Saudi economy and to its diversification and growth. These transactions will bring together PIF's financial capabilities and industry experience with Hadeed and Rajhi Steel's leading technical and commercial expertise, to create a national champion in Saudi Arabia's steel sector. They also build on PIF's mandate to establish new strategic partnerships in order to enable the private sector."
SABIC CEO Abdulrahman Al-Fageeh said: "Over the years Hadeed's contribution to the construction sector, urban and civil development in the Kingdom of Saudi Arabia as well as to the success and growth of SABIC has been considerable. However, we realize that Hadeed has further potential to become one of the most significant iron and steel companies in the GCC region. For SABIC, it was therefore important that the right buyers be found to enable Hadeed to achieve its full potential. The sale of Hadeed will enable SABIC to focus meanwhile on its strategy to become the preferred world leader in chemicals."
Board Chairman of Rajhi Invest Yazid Mohamed Al-Rajhi said: "Today's announcement is a significant milestone for Rajhi Invest and Rajhi Steel. We're excited to bring together our capacity and expertise, alongside that of PIF and Hadeed, to enable Hadeed to better meet the future demands of its customers.''
The transactions are in line with PIF's wider strategy to focus on the development of 13 strategic sectors, including the metals and mining sector. -TradeArabia News Service