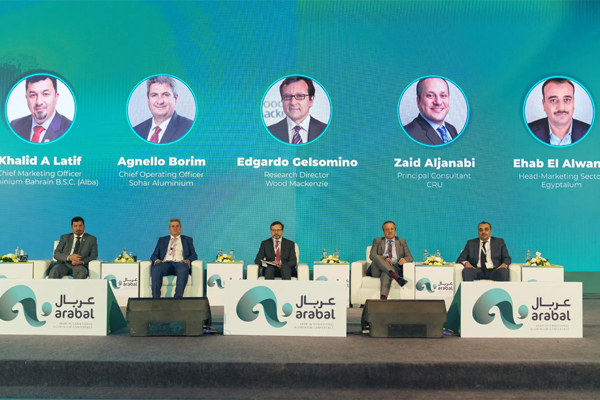 Leading global industry leaders will be in the Saudi capital Riyadh to discuss the role of innovation and collaboration in the aluminium industry at the 25th edition of 25th edition of Arab International Aluminium Conference (Arabal).
To be held under the theme "Aluminium: The Future - from Mine to Space", Arabal will explore the future of the global aluminium sector, with the aim of driving innovation and collaboration in the industry.
Conversations will cover key sector trends such as supply chain security, technology adoption and decarbonization initiatives, shaping the agenda for regional and global aluminium markets in 2024, said the event organisers.
A premier trade event for the aluminium sector in the Middle East, Arabal will be held from November 21 to 23 at Hilton Riyadh Hotel & Residences.
It is being hosted by Ma'aden (Saudi Arabian Mining Company), the largest multi-commodity mining and metals company in the Middle East, which is spearheading growth in the kingdom's aluminium and metals production.
For 40 years, Arabal has been the leading event for industry professionals, combining a strategic business conference with an international exhibition. It is the only event in the calendar attended by the primary smelters in the region.
With steady growth in the aluminium sector in the Middle East, the region will play a significant role in meeting growing global demand and supporting the energy transition, said the organisers.
The Arabal conference draws a global audience and stands out as a unique forum for networking, conducting business and discussing the industry's most pressing issues, they stated.
Arabal first began in 1983 in Kuwait for the aim of bringing together the leading figures in the Middle East Aluminium to strengthen ties and discuss the issues of the day to provide an overview about the entire aluminium industry.
Over the past 40 years, it has become an event of international repute, bringing together leaders from the aluminium industry across the world to network and conduct business.
According to organisers, the Arabal 2023 brings together the foremost aluminium companies and manufacturers from around the world.
This prestigious gathering will feature workshops, thought-provoking presentations, panel discussions, and keynote speeches from industry pioneers, exploring the latest trends, challenges, and opportunities in the aluminium sector.
Attendees will get to gain valuable insights into market dynamics, sustainability practices, and the impact of technological advancements, they added.-TradeArabia News Service