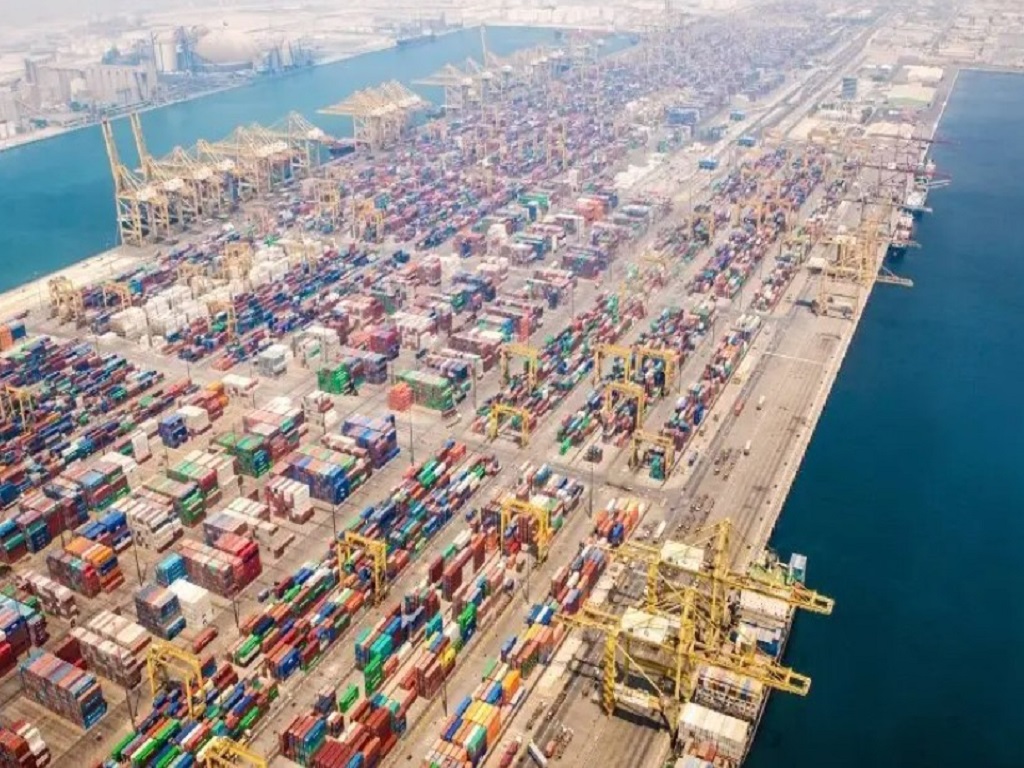 The economic corridor between China and the Middle East, North Africa, and the Turkiye (MENAT) region is set to see exponential growth in business and investment flows in the coming five years given the $178 billion in untapped two-way trade potential between now and 2027, according to a leading global banking and financial services institution.
Trade between the GCC and China surpassed the bloc's trade with the US and euro area combined for the first time in 2021, and there is $178 billion in untapped trade potential between China and MENAT between now and 2027, HSBC said, as reported by Khaleej Times.
China is Saudi Arabia's largest trading partner in the Middle East, and bilateral trade between the two countries reached $106 billion in 2022.
The UAE stands as China's second-largest trading partner in the Arab world, with the value of non-oil trade between the two countries exceeding $72 billion in 2022, reflecting an 18 per cent growth from 2021, the bank said in its report titled, The China-Menat Corridor: Unlocking Growth Potential.
The overall bilateral trade, including oil, reached a record high of $99.27 billion in 2022, an annual jump of 37.4 per cent, according to China's embassy in the UAE.
With an ambitious project pipeline, the UAE has been one of the region's top destinations for Chinese construction firms, with investment and construction volume reaching $39.2 billion over the same period, data show. Construction represents nearly 80 per cent of the total.
The Chinese Belt and Road Initiative engagement in the GCC soared by 244 per cent to 9.3 billion in 2022, and over half of the total amount of funding was secured by Saudi Arabia.
The Abu Dhabi Investment Office has increased its support for Chinese investors, offering incentives to eligible companies as a part of its $540 million Innovation Programme.
"The MENAT region is witnessing unprecedented economic change and transformation, led by Saudi Arabia and the UAE, and we're seeing robust growth momentum driven by a vision to diversify economies and spearhead energy transition," Stephen Moss, regional chief executive for MENAT at HSBC Bank Middle East, said while addressing business leaders at the summit.
"This is an opportune time for Chinese investors and businesses to make inroads into the Middle East, to capture inbound and outbound investment opportunities. HSBC's long heritage and strong presence in both markets, and our international network covering more than 90 per cent of global GDP, trade, and financial flows, put us at the forefront of connecting clients to the exciting opportunities emerging in capital markets, international investments, technology, infrastructure, and energy transition along this vibrant economic corridor," said Moss.
"We have seen growing interest from Chinese clients in tapping into MENAT's tremendous market potential when innovation and sustainability continue to drive growth across the region, particularly in the burgeoning new economy sectors," said Mark Wang, president and CEO of HSBC China.
"There's synergy between the two emerging markets with Chinese corporates bringing in expertise in digital innovation, climate tech, and new business models, as MENAT's investor base, demand for renewables, and a growing young population offer essential capital and market opportunities," said Wang.- TradeArabia News Service