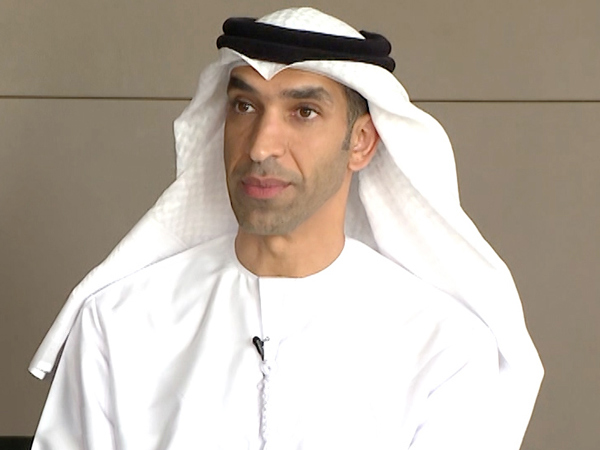 Dr Thani bin Ahmed Al Zeyoudi
The UAE's non-oil trade has achieved an unprecedented milestone in the first half (H1) of 2023, exceeding AED1.239 trillion ($340 billion), a growth of 14.4% compared to the same period in 2022.
This upward trajectory has been maintained quarterly and semi-annually since 2020, said Dr Thani bin Ahmed Al Zeyoudi, Minister of State for Foreign Trade, adding non-oil trade is continuing to reap the benefits of the visionary leadership's strategic approach, as well as its directives to promote trade and investment openness internationally, a WAM report said.
These successes are highlighted by the country's strategic plans and executed through the Comprehensive Economic Partnership Agreement (CEPA) Programme with nations of strategic significance on the international trade map.
Historic figures
"The historic foreign trade figures recorded in the first half of this year align with the country's signing of more CEPAs. Agreements with India and Israel came into effect in May 2022 and April 2023, respectively, and their tangible effects are evident in the volume of trade between the UAE and these two nations," he added.
"The country's foreign trade will continue to benefit from these CEPAs, and agreements with Türkiye and Indonesia are set to be implemented in early September. These will significantly influence our foreign trade with these strategically significant nations on the world trade map. Other agreements have been signed and are set to be implemented later, and others are being successfully negotiated and are poised for imminent signing," he further added.
Expanding foreign trade is a crucial objective of the UAE, in line with its plans to diversify its economy and double national GDP while prioritising sectors that focus on innovation, knowledge, advanced technologies and the future economy, Al Zeyoudi stressed, highlighting the noticeable increase in UAE's non-oil exports in the first half of 2023, which surpassed the whole of 2017 and is near the figure for 2018, underscoring the rapid pace of progress of the country's economic diversification plans.
The UAE will increasingly prioritise trade in services to boost the export of services around the world through an expanding network of trading partners, he said in conclusion.-- TradeArabia News Service