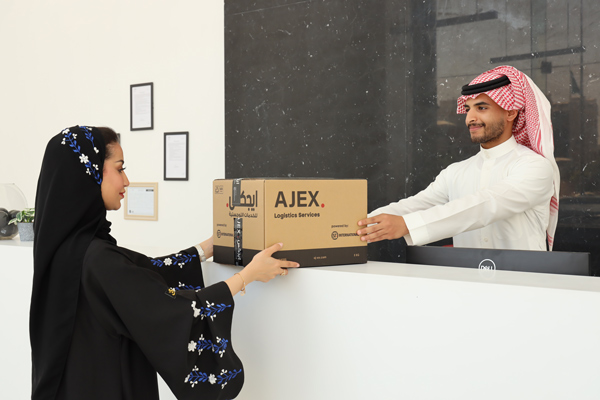 AJEX delivery service
AJEX Logistics Services, a Saudi-based specialist in express distribution and shipping, has announced the launch of two new Express services: AJEX Domestic Same Day and AJEX Reverse Pick-up Service in Dammam, Riyadh and Jeddah.
As Saudi Arabia's e-commerce sector continues its growth trajectory, which is projected to reach some $20.16 billion by 2027, customers are expecting increasingly faster deliveries and hassle-free, efficient returns processes as the market matures.
While retailers diversify their offerings to cater to a wider range of consumer needs, same-day and reverse pick-up services are an increasingly critical differentiation amongst competitors in the retail and e-commerce space.
Reverse logistics
AJEX recognises that reverse logistics is an essential component of the supply chain, and that in today's fast-paced world, speed is of the essence. The same-day delivery service will complement the reverse pick-up service, providing customers with a complete range of e-commerce express solutions.
With its new services, AJEX aims to provide the e-commerce industry and online shoppers an outstanding and cost-effective experience, helping customers stay ahead of the competition.
"We are thrilled to introduce our new AJEX Domestic Same Day and AJEX Reverse Pick-up services in Dammam, Riyadh, and Jeddah," said Tia Zhang, Chief of Express Logistics at AJEX Logistics Services. "As the e-commerce market in Saudi Arabia continues to grow, we understand the importance of providing our customers with faster and more convenient delivery and returns options. These new services will not only enhance our customers' experience but also support the development of Saudi Arabia's retail sector and Vision 2030 goals of economic diversification."-- TradeArabia News Service