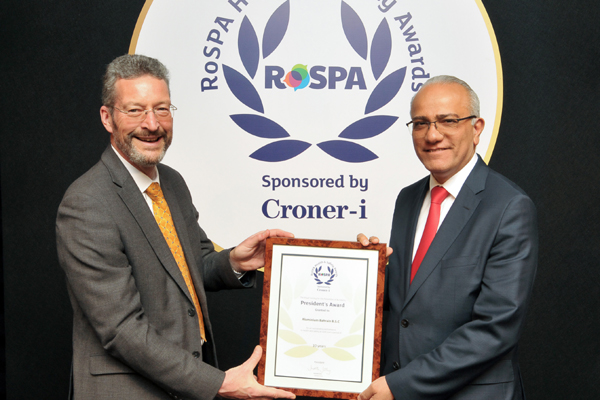 Aluminium Bahrain (Alba), the largest aluminium smelter in the world ex-China, said it has been honoured with the prestigious 'President's Award' by the Royal Society for the Prevention of Accidents (RoSPA).
RoSPA holds the UK's longest-running Safety and Health industry awards, with nearly 2,000 entrants from around the world competing every year to achieve their accolades.
The top recognition comes in conjunction with the 10th consecutive win of the RoSPA Gold Medal Award, thanks to its outstanding safety and health performance in 2022, said a statement from Alba.
A major global player in the aluminium sector, Alba has more than 50 years of excellence in operations, safety, environment and socio-economic development and boasts a production capacity of over 1.6 million metric tonnes per annum (mtpa) as per 2022 production figures.
Alba's CEO Ali Al Baqali received the award on the company's behalf during the RoSPA Awards Ceremony held reently at ExCel London in the presence of Alba's Director Safety and Health Mohamed Khalil Saeed.
Alba's delegation also attended RoSPA's gala dinner that was held on the same day at the JW Marriott Grosvenor House Hotel, London, to celebrate this year's awards' winners.
On this accolade, Al Baqali, said: "Scooping the Gold Award from RoSPA for the 10th year in a row underlines the company's firm belief of 'Safety First, Safety Always'. Our Safety culture didn't come by accident but rather it is a work in progress coupled with the belief that Safety is a journey rather than a destination."
"Thanks to our people – employees and contractors' workers – we are able to celebrate such an accolade that features Alba in an exclusive list of world-leaders in Safety and Health practices," he added.-TradeArabia News Service