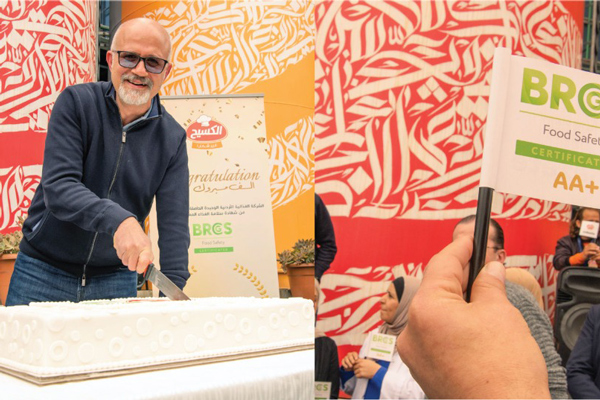 Celebrating the win
Kasih Food, a leading high-quality food production company, recently announced receiving the AA+ Grade for the BRCGS certification.
This positions Kasih Food as the first Jordanian food company to receive this prestigious grade and highlights the company's commitment to delivering safe and high-quality food products to customers worldwide.
The BRCGS Global Standard for food safety is a comprehensive set of guidelines developed by the British Retail Consortium (BRCGS) to ensure food products' safety, quality, and legality.
Food safety
It encompasses various aspects of food safety management, such as hazard analysis, critical control points, quality management, supplier management, and product testing. Companies must establish a compliant food safety management system and undergo a thorough audit to obtain certification. The certification is widely recognised by retailers, manufacturers, and food service organisations globally, serving as a testament to a company's commitment to excellent food safety practices.
"This is a momentous accomplishment for us at Kasih Food. Achieving an AA+ grade affirms our unwavering dedication to excellence in the safety and quality of our products, nurturing customer loyalty, and thriving in the competitive global market," Mohammad Hamam, Total Quality Management, Kasih Food stated.
Kasih Food's remarkable achievements serve as a prime example of the immense potential that Jordanian companies possess to excel.-- TradeArabia News Service