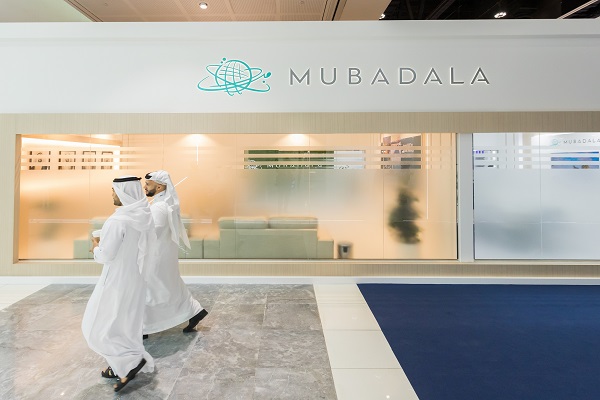 Abu Dhabi sovereign investor Mubadala has announced that despite a challenging macroeconomic environment in 2022 that significantly impacted financial markets and investor sentiment, it had outperformed global benchmarks, supported by active management of its portfolio, robust capital deployment and a considered monetisation programme.
Announcing its financial results for 2023, Mubadala said it invested AED107 billion ($29.1 billion) in line with its strategy to invest in industries shaping the future, including life sciences, renewable energy and digital infrastructure.
Mubadala backed two of the 10 biggest deals in healthcare in 2022, investing alongside EQT in Envirotainer, a provider of cold chain solutions for the pharmaceuticals industry; and, together with Warburg Pincus, in the $2.6 billion purchase of Informa Pharma Intelligence - a data and software company for clinical trials and drug development.
After the deal closed the company made an acquisition and subsequently rebranded to Norstella, it stated.
For the renewable energy, Mubadala said it invested $525 million together with BlackRock Real Assets in Tata Power Renewables, one of the largest renewable energy companies in India, as part of Mubadala's rapidly growing clean energy portfolio.
Along with co-investors including Global Infrastructure Partners (GIP) Mubadala also acquired a 100% stake in Skyborn Renewables, the world's largest private offshore wind developer.
The investment included a stake in GIP's 50 percent interest in Bluepoint Wind, an innovative 1.6GW project off the coast of New Jersey and New York, it stated.
During the year, Mubadala invested heavily in digital infrastructure, with $350 million deployed in PDG, Pan-Asia's leading data center platform, along with a further equity commitment of £300 million ($378 million) in CityFibre, the UK's largest independent Full Fibre platform, building on an initial £500 million investment in the company.
Mubadala said it had made further investments in real estate and infrastructure, and other alternative investments, including private equity and credit.
This included starting to deploy capital into European real estate credit via a new joint venture with Ares, an alternative investment company; a $2.1 billion private equity partnership transaction by Mubadala's wholly-owned asset management subsidiary, Mubadala Capital, with France's Ardian; and a partnership with KKR to jointly invest across performing private credit opportunities in the Asia-Pacific region.
To support capital recycling into high-potential investment areas, Mubadala received proceeds of AED106 billion, including from the sale of a 24.9% stake in Borealis, the Austrian market leader in base chemicals and fertilizers.
The group sold Minas de Aguas Teñidas (Matsa) for $1.87 billion with Trafigura. Mubadala also sold its remaining shares in Glencore.
Mubadala said at the year end its assets under management across the group stood at above AED1 trillion.
Managing Director and Group CEO Khaldoon Khalifa Al Mubarak said: "Despite global headwinds impacting financial markets and investor sentiment, we outperformed benchmarks, staying the course with our long-term strategy of investing in key markets and sectors."
"We deployed AED107 billion into sectors shaping the future and delivering a positive impact, including life sciences, renewable energy and digital infrastructure. Mubadala also invested in sectors providing stable financial returns, such as real estate and hard infrastructure," noted Al Mubarak.
"We increased our exposure to other alternative investments, including private equity and private credit, to help weather the disruption to traditional asset classes," he stated.
"We continued our active monetization program, with proceeds of AED 106 billion to recycle capital into high-potential sectors and geographies, including Asia where we see significant investment potential in technology, digital infrastructure and the energy transition," remarked Al Mubarak.
"Although the macroeconomic environment remains uncertain we are focused on investing for the long- term based on our convictions," he added.
Group Chief Financial Officer Carlos Obeid said: "As a sovereign investor, we have a long-term investment horizon and institutional patience. Our five-year rolling rate of return is 8.5%, with a return in 2022 of minus 3.1%, meaning Mubadala significantly outperformed global benchmarks during the year."
Mubadala outperformed major equity market benchmarks in 2022 which were down including Nasdaq Composite (-33.1 percent), S&P500 (-19.4 percent) and Dow Jones Industrial Average (-8.8 percent).
"We continue to focus on our capital deployments in line with our strategy, supported by prudent management of our finances, underlining the strength of our business and investment approach," he added.-TradeArabia News Service