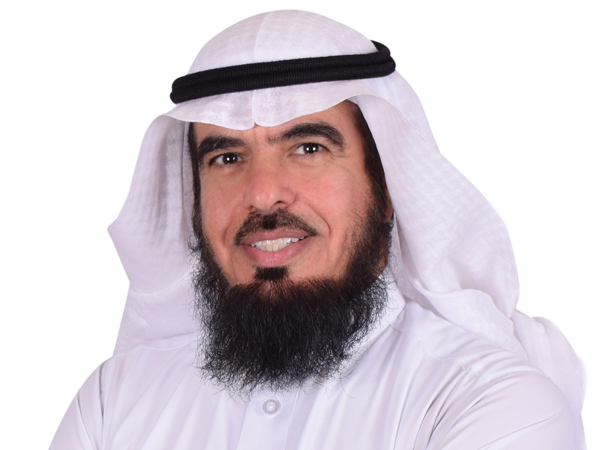 Eng Abdullah Ababtain
First Milling Company, a market-leading milling firm in Saudi Arabia, has announced its intention to proceed with an initial public offering (IPO) of 16.65 million shares representing 30% of its share capital. This will be followed by listing of its ordinary shares on the Main Market of the Saudi Exchange (Tadawul).
The final price at which all subscribers in the offering will purchase shares will be determined at the end of a book-building period.
Eng Abdullah Ababtain, Chief Executive Officer of First Milling Company, said: "First Mills' IPO marks an important milestone in our journey and a key step towards cementing our position as a leading player in the Saudi milling sector.
Highest quality
"Throughout our history, we have been deeply committed to delivering the highest quality flour, feed, and bran products to our B2B and other customers. Our success has been built on a solid foundation of quality, operational excellence, and innovation, further supported by our strategic plant locations and exceptionally talented team.
"We have a clear and focused strategy that will allow us to boost our market share and capture the strong potential growth in the market. This includes building scale and capacities, enhancing operational and financial efficiencies, expanding into new product categories, improving distribution and sales channels, and sustainably growing revenue and profit. We will also continue to invest in our people, infrastructure, and technology to ensure that we are well-positioned to meet the evolving needs of our customers and to stay ahead of industry trends and emerging technologies."
Highlights of the offering
The offering to individual investors and listing of the shares thereafter is subject to the successful subscription by participating parties to all offer shares. The offering will be cancelled if the offering is not fully subscribed. The CMA also has the right to suspend the offering if, at any time after its approval of this Prospectus and before admission to listing of the shares on the exchange, a material adverse change has occurred in respect of the company's operations.
The company has appointed SNB Capital Company as the Financial Advisor, Lead Manager, and Bookrunner and SNB Capital Company and GIB Capital as Underwriters.
The Saudi National Bank, AlRajhi Bank and Alinma Bank have been appointed as Receiving Agents for the individual investors' tranche.
Offer restrictions
The offering is restricted to the following two groups of investors:
*Tranche (A): Participating Parties:
oThis tranche comprises investors eligible to participate in the book-building process in accordance with the Book-Building Instructions. the number of offer shares to be initially allocated to participating parties is sixteen million six hundred fifty thousand (16,650,000) shares of the offer shares representing one hundred% (100%) of the total offer shares. In the event there is sufficient demand by individual investors for the offer shares, then the lead manager has the right to reduce the number of shares initially allocated to participating parties to fourteen million nine hundred eighty-five thousand (14,985,000) shares, representing 90% of the total offer shares. The number and percentage of offer shares to be allocated to participating parties shall be determined as deemed fit by the financial advisor, in coordination with the company.
*Tranche (B): Individual Investors:
oThis tranche includes Saudi Arabian nationals, including any Saudi female divorcee or widow with minor children from a marriage to a non-Saudi person who can subscribe for her own benefit in her name or in the names of her minor children, on the condition that she provides proof that she is a divorcee or widow and the mother of her minor children, in addition to any non-Saudi Arabian national who is resident in the kingdom and any GCC national, in each case who has a bank account with a receiving agent and having the right to open an investment account with a capital market institution. Subscription by a person in the name of his divorcee shall be deemed invalid, and if a transaction of this nature has been proved to have occurred, then the regulations shall be enforced against such person. If a duplicate subscription is made, the second subscription will be considered void and only the first subscription will be accepted.
A maximum of one million six hundred sixty-five thousand (1,665,000) offer shares representing 10% of the offer shares shall be allocated to individual investors. In the event that individual investors do not subscribe in full for the offer shares allocated thereto, the Lead Manager may reduce the number of offer shares allocated to Individual Investors in proportion to the number of offer shares subscribed by them.-- TradeArabia News Service