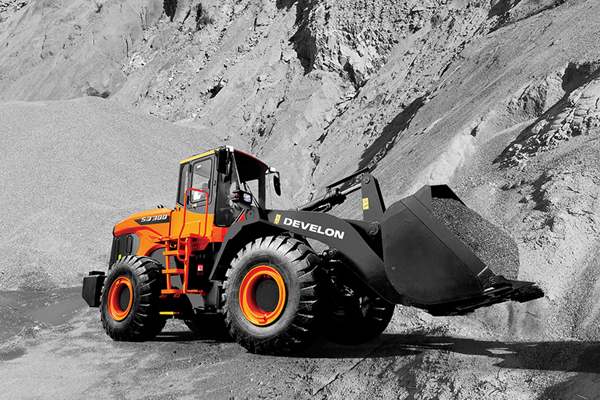 HD Hyundai Infracore, a South Korean company that manufactures construction equipment and engine, is targeting the Middle East and Africa (MEA) market with its new brand, Develon (formerly known as Doosan Construction Equipment).
The company had last year witnessed solid growth in the MEA region with a revenue of $330 million, which is a sharp increase of 116% compared to $150 million in 2020.
The number of machines sold has also exceeded 2400 units, marking a 60% increase over that in 2020, mainly due to the company's focus on securing large scale customers with new advanced technology equipped machine launches and customized services, it stated.
The construction equipment market volume in MEA increased from 16,720 units in 2020 to 32,786 units in 2022, which shows that the market is experiencing a steep growth with a 96% increase over the past three years, it added.
According to a research agency, Research and Markets, the MEA construction equipment market is growing annually by 4% and is expected to grow to $6.4 billion in 2028 from its current volume, which is $4.26 billion.
Buoyed by this, HD Hyundai Infracore has been paying great attention to boosting its presence in the Middle East through its office in Dubai and is contesting for first place in Saudi Arabia, whilst pulling ahead of other global competitors after winning business on large scale construction projects in UAE.
This year, it aims to sell 1,200 units in UAE, which is an increase from 1,000 units sold last year.
With Saudi Arabia planning the world's largest project, Neom City, which is expected to exceed $500 billion in volume, HD Hyundai Infracore anticipates that this will result in more construction equipment demand in the near future.
HD Hyundai Infracore President, Seunghyun Oh said: "We have seen unprecedented results in the Middle East and Africa market in the past five years."
"Along with the new brand launch, we will work on developing different next generation technologies and strengthen the current line up to maximize our sales capacity in order to reach our goal of becoming a Global Top 5 player by 2025," he stated.
The company recently established a new African office in Accra, Ghana to expand its network and secure more customers in Western and Central Africa where the market is growing.
In bid to boost its presence in the region, HD Hyundai Infracore has sealed supply contracts for 29 new machines in the Republic of Angola which include 20 excavators and nine wheel loaders.
"This is the largest contract for the company since starting business in Angola and takes up around 8% of the country's total market when considering its average market volume is around 370 units per year," stated Oh.
The machines will be supplied to one of the largest construction companies in Angola and used for building hydroelectric power dams.
With the launch of its new brand, Develon, HD Hyundai Infracore also hosted its '2023 MEA Dealer Conference' in Cairo, Egypt to discuss sales strategies.
It is the first regional meeting since launching Develon, where over 90 key stakeholders including top HD Hyundai Infracore officials led by President Oh and 26 MEA dealers attended.-TradeArabia News Service