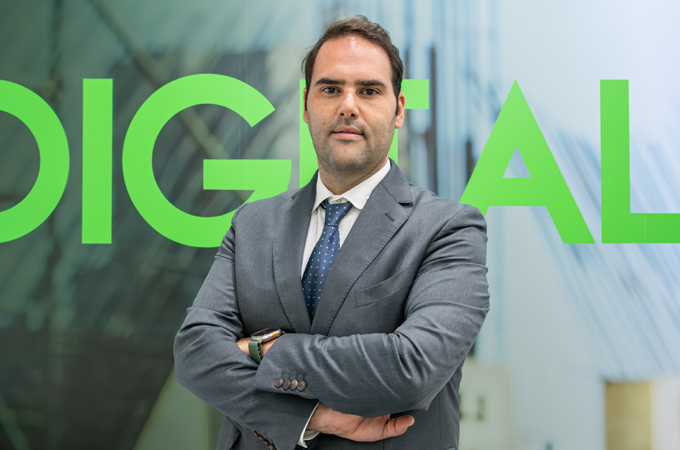 Schneider Electric, a world leader in energy management and automation, has appointed Hady Stephan as the Vice President of Power Systems for the Gulf region.
Stephan will be responsible for driving the growth for key countries in the Middle East and Africa, including the UAE, Qatar, Bahrain, Kuwait, and Oman.
Stephan will lead commercial and operational activities for Schneider Electric's Power Systems segment, serving critical industries such as Energy and Chemicals, Power and Grid and Transportation. A key focus will be on working in partnership with governments and businesses to help them achieve their sustainability targets by adopting energy management solutions and digital technologies to increase energy efficiency, resilience and profitability, said a statement.
"Hady's extensive experience in the energy industry, combined with his expertise in developing and executing strategic plans, makes him the perfect candidate to drive the growth of Schneider Electric in the Gulf region," said Nirupa Chander, Vice President of Power Systems, Middle East & Africa, Schneider Electric."
Chander added: "With power demand and electrification on the rise in the region, Stephan will be working to strengthen Schneider Electric's position as a leader in sustainability and driving critical partnerships in the region."
"I am thrilled to be appointed as Vice President of Power Systems for the Gulf region at Schneider Electric," Stephan said, commenting on his appointment. "This is an exciting opportunity for me to continue my journey with Schneider Electric to drive growth in a region where electrification and digitization are transforming the energy landscape. I look forward to helping customers achieve their sustainability goals and contribute to a more sustainable and digital future."
Stephan joined Schneider Electric more than a decade ago where he held several positions in tendering, project management, business development, marketing and sales. Most recently, he was Vice President for Energies and Chemicals for the Middle East. Prior to that, Stephan led the Levant Cluster in a critical mission of expanding Schneider Electric's footprint In Iraq before moving to the UAE to lead the Middle East's Energies and Chemicals sales team. - TradeArabia News Service