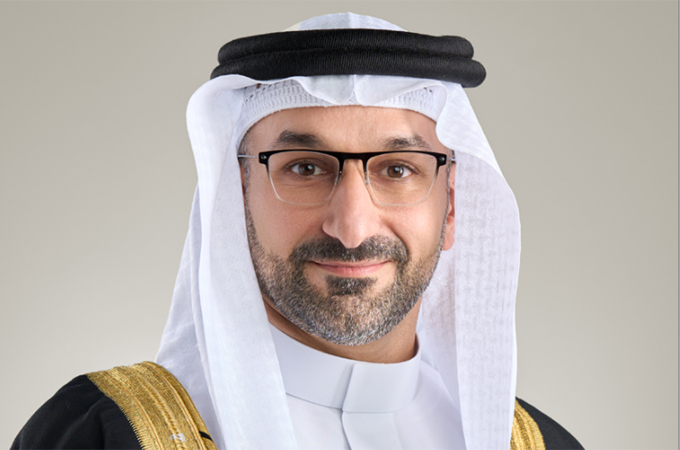 A high-level Bahraini delegation led by the Minister of Industry and Commerce, Abdulla bin Adel Fakhro, has headed to India to engage with key government officials, businesses, and business associations.
The delegation, which is organised with the support of the Ministry of Industry and Commerce and the Bahrain Economic Development Board, will highlight investment opportunities in Bahrain across priority sectors, namely financial services, manufacturing, ICT, logistics and tourism, in line with the national Economic Recovery Plan.
The delegation includes 63 members from various public and private sector entities, namely the Bahrain Chamber of Commerce and Industry, the Bahrain Tourism and Exhibition Authority, Bahrain Export, alongside representatives from leading Bahraini businesses and societies.
Starting in New Delhi on March 14 and 15, the delegation will participate in the 2023 Partnership Summit accompanied by the Confederation of Indian Industry (CII) and meet with several Indian ministers, including Piyush Goyal, the Minister of Commerce, and Shri Narayan Tatu Rane, the Minister of Micro, Small & Medium Enterprises. The delegation will also meet Arun Chawla, Director General of the Federation of Indian Chambers of Commerce & Industry (FICCI).
Moving onto Mumbai on March 16 and 17, the delegation will meet with representatives from multiple businesses and potential investors to highlight the kingdom's value proposition. Bahrain's delegation will additionally host two networking events with Bombay Chamber and CII.
Abdulla Fakhro said: "Bahrain and India have always maintained close ties going as far back as over 5,000 years ago. India is considered one of Bahrain's top trading partners, with exports from Bahrain to India increasing at around 12% per year between 2018 and 2022. Last year, bilateral trade between the two nations reached $1.4 billion."
He added: "This trip is a great opportunity for us to explore strategic business and investment opportunities for the mutual benefit of the economies of both nations and we look forward to meeting strategic stakeholders from various entities in India."
As of Q3 of 2022, inward FDI stocks of India to Bahrain reached $1.4 billion, accounting for around 4% of Bahrain's total FDI stock of $33.9 billion. Under the Economic Recovery Plan, Bahrain aims to attract $2.5 billion of FDI to the country by 2023. - TradeArabia News Service