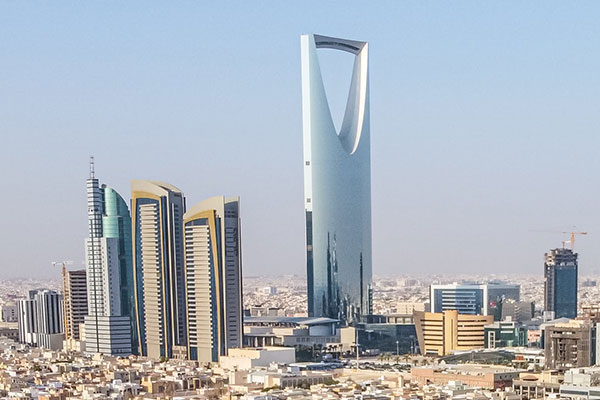 Saudi economy achieved 8.7% growth in its gross domestic product (GDP), the highest growth rate among the G20 countries in 2022, despite the difficult economic conditions and challenges, experienced by the world, according to the data released by General Authority for Statistics (GASTAT).
It exceeded the international organization's expectations, which was 8.3.% as a maximum, while the current growth rate stands the highest annual rate in the last decade, stated the GASTAT which highlighted the GDP report and national accounts indicators for the 4th quarter of 2022.
According to the report, Saudi Arabia's GDP reached, at the current prices, more than $1 trillion in 2022, the first time that this has been achieved by the Saudi GDP, supported by various economic activities that have achieved positive growth rates during the year 2022 mainly the oil sector, whose contribution through crude oil and natural gas activities surged by 32.7%.
This was followed by government services activities by 14.2%, manufacturing activities except oil refining by 8.6% and wholesale and retail trade activities, restaurants and hotels by 8.2%, it stated.
Leading experts pointed out that the policies adopted by Saudi Arabia to support the national economy have contributed to diversifying its sources and providing an appropriate environment to achieve GDP growth in all its components during the past year.
These include the economic and financial reforms, as well as the vision programs, initiatives, and major projects, in addition to providing more investment opportunities for development funds and the private sector, they stated.
GASTAT's results revealed a positive growth in non-oil activities by 5.4%, in 2022 with the transportation, storage, and communications activities reaching the highest growth rates in non-oil activities by 9.1%, followed by manufacturing activities, except oil refining, by 7.7%.
For the Q4 2022, the report said the real GDP increased by 5.5% compared to the same period of the previous year, as non-oil activities increased by 6.2% compared to what it was in the same period of the last year.
The report also showed real GDP growth of oil activities which rose by 6.1% compared to Q4 2021, while the seasonally adjusted real GDP increased by 1.3%, during Q4 over the previous quarter.
-TradeArabia News Service