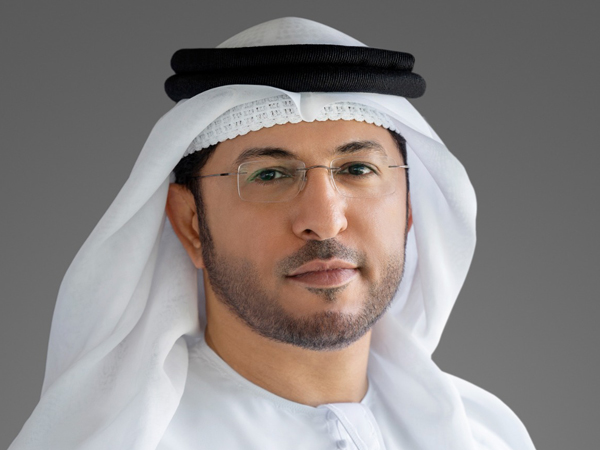 Abdulla Bin Damithan
DP World's Jebel Ali Free Zone (Jafza) witnessed the highest customer registrations in a decade, marking a 30% year-on-year growth, taking the total number of companies to over 9,500 in 2022.
The Free Zone zone has created unparalleled opportunities in a variety of sectors through end-to-end logistics solutions, digital trade platforms and access to DP World's global portfolio offering trade enablement support at every step of the supply chain.
Ideal business hub for diverse industries
During the past 10 years, Jafza has seen a 13-fold increase in logistics customers, while the vehicle and transport segment saw a compound annual growth rate of 26%. The increased reliance on manufacturing, logistics and e-commerce opened new market opportunities for retailers and general traders and created a demand for logistics and transport companies to handle the movement of goods through the Free Zone.
Strengthening ties with key trade markets
China and India remain key trade and economic partners for the Free Zone. The number of newly registered Chinese companies in Jafza saw a 4X increase in 2022, indicating a post-pandemic, healthy demand from the Far East. In recent years, the UAE and China have strengthened their relationship through initiatives such as the Belt and Road Initiative and the UAE-China Economic Partnership.
The total number of new registrations of Indian companies increased by 30% from 2021. DP World's India-UAE Trade Bridge, and economic partnerships like the UAE-India CEPA (Comprehensive Economic Partnership Agreement) have increased customers' confidence in expanding their reach through Jebel Ali.
Abdulla Bin Damithan, CEO and Managing Director, DP World UAE and Jafza said: "At Jafza, we have aligned our efforts with the vision of the leadership of the UAE, in diversifying the country's economy and increasingly relying on alternate industries. Last year, the UAE's non-oil foreign trade reached a record AED2.23 trillion ($610 billion), increasing more than 17% year-on-year. We can proudly say that we have played a significant role in enabling this achievement. With trade facilitated through our Jebel Ali hub increasing considerably in 2022, Jafza continues to take the lead in achieving national goals."
Increase in Indian and Chinese firms
"The notable increase in newly registered Chinese and Indian companies in the Free Zone has undoubtedly played a vital role in UAE-China trade, valued at AED264.5 billion, and that of UAE-India trade at AED180.9 billion, in 2022. Initiatives such as trade bridges, alongside multimodal connectivity and access to DP World's global portfolio for end-to-end logistics and supply chain solutions have only enhanced the attractiveness of Jafza to business owners and allowed them to stay ahead of the curve," Bin Damithan added.
In addition to its multimodal connectivity via sea, air, and land, Jafza's proposition is strengthened by its strategic location, connecting its customers with international markets and clients around the world.
These advantages, coupled with the Free Zone's range of services such as 100% foreign ownership, no corporate and income taxes, and easy access to state-of-the-art facilities, make it an ideal destination for doing business, expanding reach, and strengthening global competitiveness.-- TradeArabia News Service