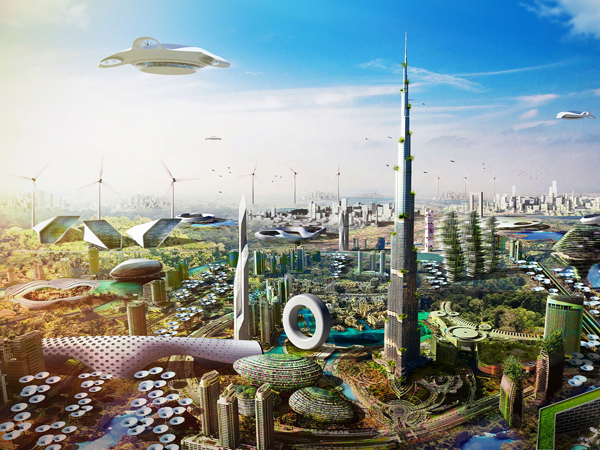 A view of Dubai skyline
Dubai's URB has launched the second edition of its urban-tech accelerator programme, which offers up to $10 million in investment opportunities and support in early-stage Urban Tech start-ups.
The accelerator programme is calling all urban-tech entrepreneurs, who require support to scale any change making innovations that will shape the future of urban living in UAE.
The programme is in line with UAE Net Zero by 2050 strategic initiative, a national drive to achieve net-zero emissions by 2050. The URB Incubator is designed to accelerate the 2050 net zero initiative by fostering a bottom-up entrepreneurial spirit in the built environment in UAE. The start-up programme will empower a new breed of innovators to become the next leaders of urban tech solutions for a sustainable future in UAE.
Aims of the incubator
CEO of URB, Baharash Bagherian who has masterminded designs of several sustainable cities that are under construction, explains the key aims of the incubator.
"Our aim is to discover, mentor and invest in the next generation of urban-tech entrepreneurs in UAE. The incubator will support urban technology companies, build the ecosystem and transform UAE into the global urban technology hub. With COP 28 approaching, we are focused on identifying and scaling the most impactful startups in UAE that will help to achieve the countries Net Zero targets by 2050."
"The incubator is one of several initiatives by URB to enable and foster an ecosystem of sustainable innovation in urban planning. These initiatives coupled with our ongoing projects will help us with our mission to accelerate the world's transition towards sustainable development."
The incubator in partnership with Anthill Ventures, offers up to $10 million in investment opportunities to winning entrants that meet the criteria for incubation. The main criterion is for projects to be at proof-of-concept stage or beyond, whilst demonstrating significant impact on shaping the future for cities. Smart cities are at the core of the incubator, as such the programme is open to start-ups that are dealing with critical challenges in categories such as energy-tech, water-tech, agri-tech, waste-tech, mobility-tech, building materials and smart-tech.-- TradeArabia News Service