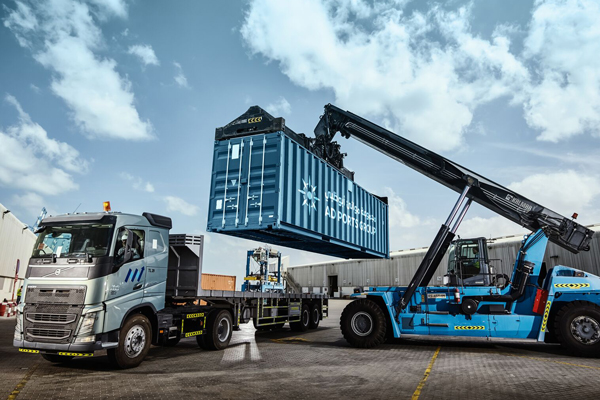 AD Ports and SEG Enera
UAE's AD Ports Group and Uzbekistan's SEG Enera Group have formed a joint venture (JV), ADL-Ulanish, that will provide end-to-end global logistics services across the Republic of Uzbekistan.
To the JV, AD Ports Group will bring its cutting-edge expertise in global supply chain logistics and advanced technology to the new company with the goal of addressing some of the logistics challenges faced by enterprises in Uzbekistan, which is a double-landlocked nation, surrounded by five additional landlocked nations.
SEG Enera Group will, in turn, contribute its regional expertise, best practices, and industrial assets, including warehousing capacity, alongside rail and trucking fleets.
Business needs
Through the joint venture, the two entities will serve not only SEG Enera's business needs, but also those of other clients within the nation's market representing a spectrum of industry sectors including, industrial project logistics, oil & gas, e-commerce, healthcare and pharmaceuticals.
ADL-Ulanish will offer a variety of advanced services, including: freight forwarding - air and land logistics; warehousing and storage; customs clearance services; and, the development of inland container depots and dry ports. In addition, the company will provide a range of digital solutions to boost service integration and efficiency, as well as bring expertise in food security and supply chains to support the creation of a food hub in Uzbekistan.
Strategically located at the cross-roads between the Asian and European markets, Uzbekistan and the broader Central Asian region, is a vital global land logistics hub, whose regional GDP according to the World Bank is forecasted to grow from 3.9% in 2023 to 4.3% in 2024.
Future growth
Farook Al Zeer, Chairman, Logistics Cluster, AD Ports Group, said: "The launch of ADL-Ulanish provides us with a platform to extend our extensive portfolio of logistics services and expertise to the key market of Uzbekistan, which is located within a region that is primed for future growth. There is significant demand for freight forwarding and warehousing services in Uzbekistan, which has seen major economic expansion in the recent years, driven by important reforms and modernisation efforts. By leveraging our global expertise, we are positioned to make a transformational impact across key industries, facilitated by advanced digital services and supported by a world-class team."
Timofey Smirnov, Chief Executive Officer, SEG Enera Group said: "AD Ports Group's logistics capabilities and expertise have served a number of strategic industry sectors in the Mena region, and which thanks to its recent growth, is now reaching out to support partners in nations around the world.
"Uzbekistan is a major producer of key exports, including oil, natural gas, gold, copper, cotton, food and other strategic commodities and products needed by the global economy. Further development of our logistics sector will create an exciting range of economic opportunities to support our nation's growing role as a hub for trade between East Asia and Europe."
In June 2022, the UAE and Uzbekistan signed a bilateral memorandum of understanding (MoU) to support cooperation in 27 sectors, involving initiatives in government modernisation to benefit from the UAE's experience and promote the relations between the two nations.-- TradeArabia News Service