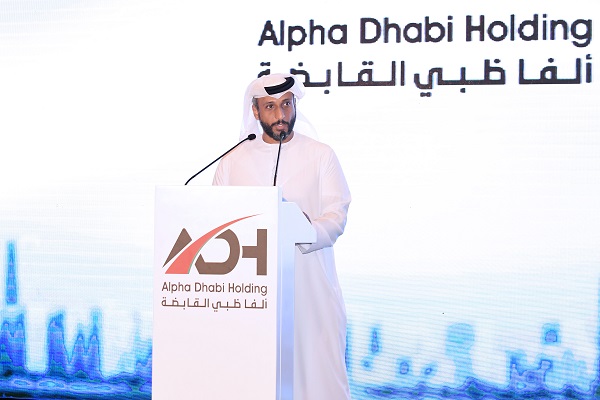 Alpha Dhabi Holding, a key investment company with interests in construction and hospitality sectors, has announced that its net profit for 2022 posted a staggering increase of 104% year-on-year from AED5.2 billion ($1.4 billion) the previous year to hit AED10.6 billion ($2.8 billion).
Announcing the financial results for the full year period ending December 31, 2022, Alpha Dhabi said its revenues also experienced significant growth, reaching AED40 billion, up 114% year-on-year.
"The growth was primarily driven by strong contributions from the existing portfolio and new acquisitions, particularly across core verticals such as real estate and construction, healthcare, and industrials. These sectors continue to be key engines of growth for the Group," he stated.
Alpha Dhabi Holding CEO Hamad Al Ameri said: "Alpha Dhabi continues to go from strength to strength as we completed our first year as a listed company, which set the tone for 2022 and ushered a new phase of growth for Alpha Dhabi. We delivered a record set of results, driven by the successful execution of our growth agenda which continues to move forward at pace, resulting in enhanced scale, diversification, and earnings growth across our group."
Its net profit exceeded the guidance of AED10 billion net profit provided at the beginning of the year, showcasing the group's ability to outperform its targets.
"Looking ahead to 2023, we are committed to building on the strong transaction activity and performance momentum garnered in what was a transformational year," started Al Ameri.
"Our financial strength and accelerated growth are creating considerable sustainable value and will position us well for the year ahead as we continue to cement our position as a leading regional investment holding company and a pivotal actor in the UAE's thriving investment and business landscape," he added.
Overall, Alpha Dhabi's financial results for the full year 2022 demonstrate the Group's successful execution of its strategic priorities and its ability to generate significant returns for its shareholders, underpinned by the robust fundamentals of the UAE economy and market.-TradeArabia News Service