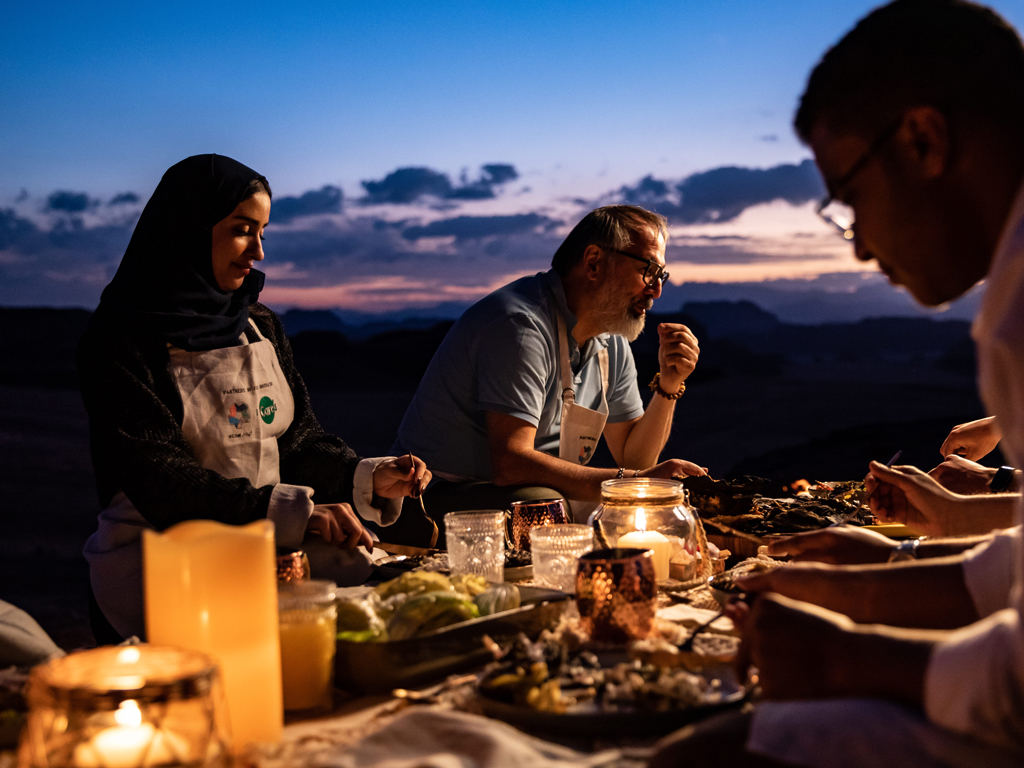 NEOM's Food Sector
NEOM, the innovation hub in northwest KSA, has partnered with CARE's, a global project founded by Italian chef Norbert Niederkofler and Paolo Ferretti, to develop a unique culinary identity where food supply is treated responsibly.
Together they will inspire a new generation of Saudi chefs to become change agents, creating exciting, delicious new dishes using fresh ingredients from their own regions.
NEOM and CARE's will develop a manifesto for food-industry professionals, outlining the principles for sustainable gastronomy and food security, alongside educational initiatives and content to broaden understanding of healthy eating.
Training opportunities
With a commitment to nurturing Saudi talent, the partnership will facilitate training opportunities and chef camps, as well as launch an award series to recognise leading examples of innovation in food systems.
Dr Juan Carlos Motamayor, Executive Director of NEOM Food Sector, commented: "In an era marked by the challenges of climate change and food insecurity, NEOM is committed to developing groundbreaking food solutions, with the support of our industry partners and specialists. Working with Norbert and the CARE's programme gives us the opportunity to demonstrate, develop and implement locally adapted modern food practices that both meet the nutritional needs of consumers in NEOM and the kingdom and preserve our planet."
CARE's brings together chefs, inspirational entrepreneurs and professionals from the food industry who all share the goal of promoting the use of locally sourced ingredients and sustainable food practices that are in harmony with nature.
Over 150 chefs
At present, the programme includes over 150 chefs in more than 25 countries, who act as ambassadors across the globe and support a wide variety of initiatives and engagement opportunities that will establish a sustainable approach to gastronomy.
Niederkofler commented: "Through this partnership, CARE's has an opportunity to not only create a foundation for a more ethical and sustainable approach to gastronomy in the kingdom, but also to help nurture Saudi talent to drive innovation in food. Between CARE's network of international multidisciplinary ambassador chefs and NEOM's food-industry specialists, technological capabilities and commitment to innovation, we're confident we can create impactful change that benefits the kingdom and the rest of the world.
The NEOM CARE's partnership further strengthens NEOM's ongoing commitment to harnessing innovation to nourish people and the planet and guaranteeing food security for generations to come.-- TradeArabia News Service