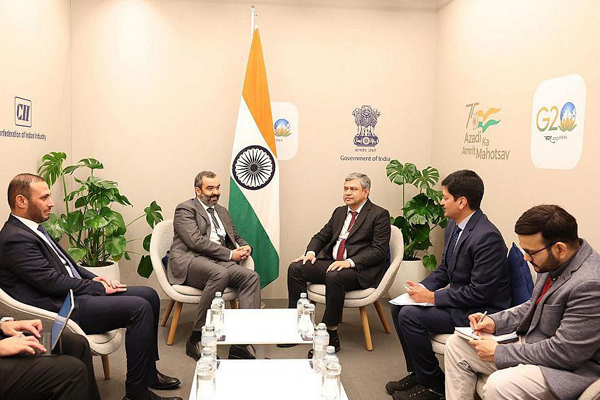 Leading Saudi communications ministry officials held key discussions with top UK and Indian leaders on ways to strengthen the strategic partnership with these countries in the areas of technology, innovation and digital entrepreneurship.
The meeting, held on the sidelines of the annual meeting of the World Economic Forum 2023, in Davos, Switzerland, touched on the files of the digital economy in G20 for 2023, reported SPA.
Saudi Minister of Communications and IT, Engineer Abdullah bin Amer Al Swaha met British Secretary of State for Business, Energy and Industrial Strategy Grant Shapps at Davos and discussed the expansion of the strategic partnership between the two friendly countries in the fields of science, technology, and space.
Al Swaha later met Ashwini Vaishnaw, the Indian Federal Minister for Railways, Communications, Electronics & IT, and held talks on strengthening the strategic partnership in the areas of technology, innovation, and digital entrepreneurship.
The two meetings were attended by Dr Mohammed Al-Tamimi, the Saudi Governor of Communications, Space & Technology Commission (CST), the report added.