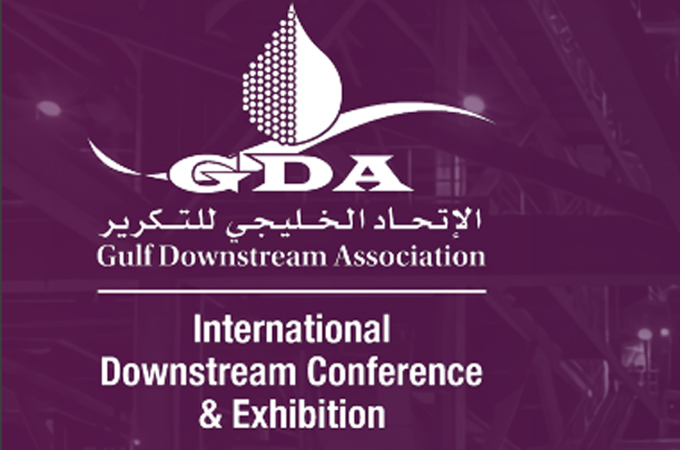 Over 5,000 industry leaders, executives and government officials will gather for the second edition of the Gulf Downstream Association (GDA) International Downstream Conference and Exhibition in Bahrain in February.
The event, being held under the theme 'Downstream Turning Points - Capitalising on Transformation', will take place from February 13 to 15 at Exhibition World Bahrain.
Over three days, the GDA conference and exhibition will bring together key players in the GCC including international stakeholders from operators and technology providers to policy makers and academia to the leading event in the region for downstream industries.
The event is organised following the success of the inaugural GDA conference and exhibition in 2018. The second conference was scheduled to be held in 2020, but could not be conducted due to Covid-19.
"I am honored to chair the 2nd edition of the GDA International Downstream Conference and Exhibition. We are back with renewed energy and enthusiasm," says Suleman A Al-Bargan,Chairman of GDA and Senior Vice President, Global Manufacturing, Saudi Aramco.
"As I look into the future, I see a significant growth potential for our industry, despite the challenges posed by geopolitics, environmental concerns, post-pandemic dynamics, and economic uncertainties.
"Accordingly, we have designed a conference programme that will touch on all these challenges and explore creative ways of not only sustaining, but also growing the downstream industry while positively contributing to the peace and prosperity of humanity.
"We are committed to making this event a great success and a memorable experience for all of us. I look forward to learning about your new ideas and exhibiting your best products and service to our delegates," he says.
As the industry becomes more competitive, we are navigating through a critical period of transformation where margin improvement, sustainability and capitalising on resources are topics of major significance. This event will offer you a chance to interact with leading decision-makers, and build strategic partnerships across the down stream value chain, said Mohammad Al-Shahrani, Secretary General, GDA, and Head of Affiliates Manufacturing Excellence, Global Manufacturing, Saudi Aramco.
The Gulf Downstream Association (GDA) was established by its founding companies Saudi Aramco, Kuwait Petroleum International (KPI), Bahrain Petroleum Company (Bapco), Kuwait National Petroleum Company (KNPC) and Abu Dhabi National Oil Company (Adnoc).
GDA is a pioneering, non-profit association and "point of reference" for all downstream players including industry professionals, corporate executives and legislators seeking to foster excellence and drive advancement through mutually beneficial engagement and industry collaboration.
The association was established to aggregate the scattered wealth of knowledge that lies across the global downstream industry in order to accelerate development and serve as a catalyst for strong and sustainable industry growth in the Gulf region and worldwide. GDA takes a leading role in supporting the local, regional and international industry through sharing of knowledge, experience and best practices. -TradeArabia News Service