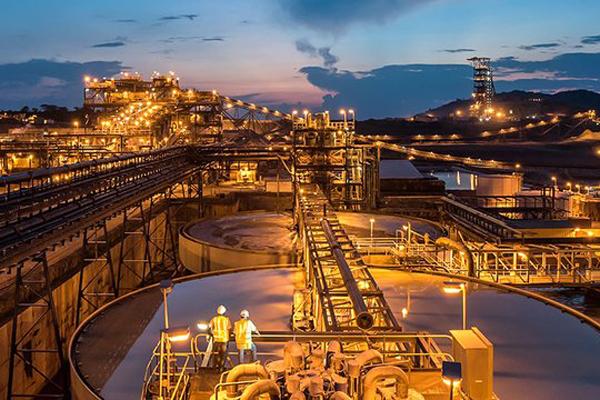 Canada's Barrick Gold, a leading producer of gold and copper with operating sites in 13 countries, has signed new joint venture pacts with Saudi mining company Ma'aden for prospective exploration projects in Jabal Sayid South and Umm Ad Damar licence areas.
Confirming the two agreements, Barrick Gold said the first JV with Maaden was sealed via its affiliate Barrick Gold (Singapore) Private Limited for the Jabal Sayid South exploration site and the second one was with Barrick Gold (T7) for the Umm Ad Damar site.
These new prospective joint ventures significantly expand Barrick's exploration footprint in Saudi Arabia in addition to boosting the Ma'aden-Barrick partnership and opening up potential synergies with the neighboring Jabal Sayid mine, an already successful 50/50 joint venture between Barrick and Ma'aden, said the Canadian miner in its statement.
From 2018 to 2021 production at Jabal Sayid increased from 110 million pounds to 152 million pounds per annum as a result of improved mining performance and process plant optimization and during the same period the mine's mineral reserves were grown net of depletion by the company's geologically-driven exploration strategy, it stated.
Speaking at the signing ceremony, Barrick President and CEO Mark Bristow said the company would bring its record of exploration and operational success to the new projects.
"Recent high-grade intercepts from underground drilling within the existing Jabal Sayid mine are demonstrating potential for further orebody extensions," noted Bristow.
"In addition, positive initial results from nearby new exploration targets are indicating further growth prospects, which are being aggressively pursued by the exploration team," stated the top official.
According to him, this intense focus on discovery will be applied to the expanded portfolio through the application of the latest geological concepts and exploration technologies.
"We are committed to broadening our partnership with Ma'aden in the region and to playing our part in realizing the Saudi government's vision of growing a diversified and sustainable mining industry in the country," he added.
On the key ventures, Maaden said the objective of the new companies was to expedite the exploration activities in Jabal Sayid south and Umm Ad Damar.
Ma'aden said the contribution for the exploration programme will be determined at a future stage. The new company will be headquartered in the Kingdom of Saudi Arabia.-TradeArabia News Service