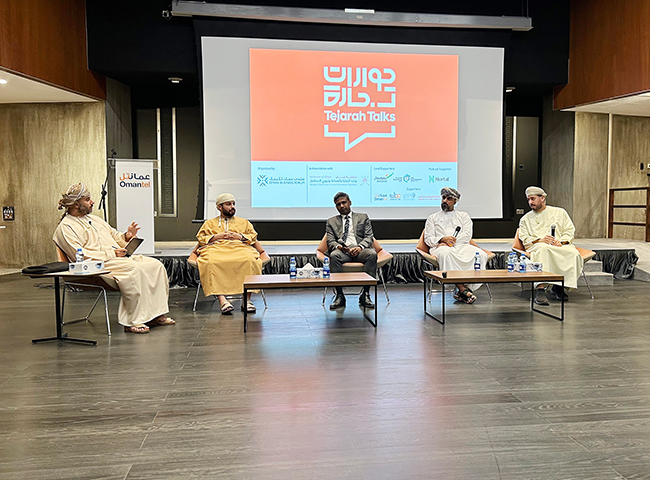 Jindal Shadeed, which operates a direct-reduced iron-electric-arc furnace steel complex in Oman, has devised breakthrough processes that have led to reduced carbon emissions and minimal negative impact on the environment.
"It is important for manufacturers to acknowledge that reimagining core processes and driving transformation across business ecosystems with an eye on sustainability also has the potential to significantly enhance energy efficiency, decrease costs, and reduce wastage of resources while simultaneously boosting brand credibility, image and perception.
"As the country's youth grows to be more mindful of such aspects, it becomes even more quintessential to adhere to international best practices and position businesses as environmentally conscious entities," said the company's Chief Executive Officer, Harssha Shetty, participating in the Tejarah Talks.

Sustainability is not a choice
"Embracing sustainability is no longer a choice, it's a prerequisite for business viability. Whether customers, investors, or stakeholders, the effects of climate change have made society double down on the importance of sustainable operations. Consumers are leaning more toward businesses that uphold strong ESG values. As a progressive, innovative, and community-centric organisation, Jindal Shadeed places keen emphasis on sustainability and ensures it is well-integrated into all its operations," he said.
The event was held recently at the Zain Auditorium in the Omantel Head Office with the central theme 'Sustainable Manufacturing: Smart Manufacturing'. The discussions were moderated by Dr Adham Al Said, Managing Partner at The Firm.
Organised by Oman Business Forum in association with the Ministry of Commerce, Industry and Investment Promotion, Tejarah Talks is a platform that promotes positive interaction and facilitates the exchange of ideas through a series of informal, interactive evening discussions with prominent thought leaders from across the market.

Role of innovation
Shetty added: "Through the informative Tejarah Talks session, we were able to highlight the role of innovation in powering productivity across the manufacturing value chain while staying committed to furthering the sustainability agenda. With the manufacturing sector in Oman driving socio-economic growth, generating quality employment opportunities, and bolstering exports, Jindal Shadeed has ensured that it also remains steadfast in taking concerted efforts to embrace technological advancements to inspire innovation across the industry and complement the government's efforts to achieve net zero emissions by 2050.
"In addition, the company reserves a keen focus on further strengthening the local economy. Forecasts show that if only 20% of Jindal Shadeed's steel production in Duqm were to be used in Oman, it could add over $1 billion to in-country value."