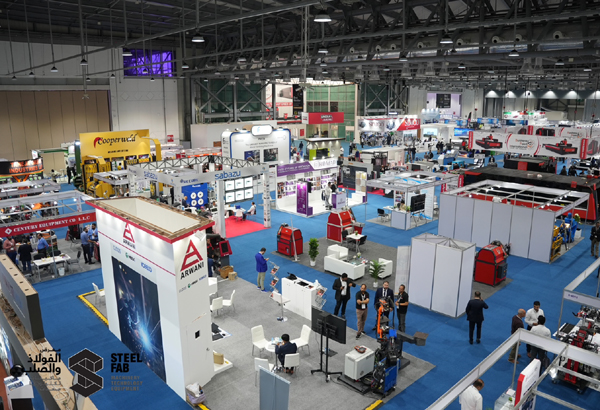 The 18th edition of SteelFab 2023, the premier commercial event in the Middle East and North Africa region, hosted the "Steel Industry" conference, one of the most important events within the current edition of the exhibition, bringing together high-profile experts and top manufacturers and suppliers from around the world.
The conference looked into the primary growth opportunities for the iron and steel industry and explored the Middle East region's role in driving this industry's development.
The event was hosted on the sidelines of SteelFab 2023, which is currently taking place at Expo Centre Sharjah. It will conclude this evening (Thursday), wrapping up another successful edition after a fantastic four-day run.
Attended by representatives from leading local and international companies in the metalworking industry, the conference featured 11 seminars and dialogue sessions that delved into the current state and future prospects of the iron and steel industry, as well as strategies for increasing its sustainability.
Discussions also focused on the importance of technological investment for achieving efficiency and reducing costs, and highlighted promising investment opportunities in the UAE and the role of regional countries in supporting the global steel industry.
The conference also included presentations on cutting-edge technologies used in the iron and steel sector and best practices for sustainability adopted globally in the industry.
Saif Mohammed Al Midfa, CEO of Expo Centre Sharjah, said that the "Steel Industry" conference is one of the most important events within the 18th edition of "SteelFab 2023" exhibition as it serves as a regional platform for bringing together efforts to promote and develop the iron and steel industry.
Al Midfa added that the conference provided attendees with valuable information on the latest developments and advancements in the global industry, as well as opportunities to discover promising investment opportunities and learn about sustainability practices. It also provided an ideal platform to inspect and test the latest equipment and devices, which helps industrial companies to increase productivity, improve quality, reduce costs, and enhance overall operations and performance.—TradeArabia News Service